When you dream of going crack climbing in Western USA, your first thoughts go to Yosemite, Indian Creek or Joshua Tree. But have you ever heard about rock climbing City of Rocks? No? 
Well, in this guide we convince you it is the next place you should visit!
Located in South Idaho just over the border with Utah you'll find City of Rocks. 
A marvelous National Reserve that holds granite walls in superb condition without the huge crowds. 
There are single sport routes, bouldering and sport multipitch routes to be found, but crack climbing is the main game here. With grades from 5.6 to 5.13 there is something for everyone.
 And a big added bonus: the place is perfect for beginner crack climbers (Just like us!).
In addition to rock climbing, this place is perfect for hiking, mountain biking or just enjoying the beautiful scenery in peace. 
And in peace you will be, because for better or for worse, this place does not have cell service.
In this guide you will find:
Why Put Rock Climbing City of Rocks On Your Must Do List?
So why would you skip the big names in Western USA for a place like City of Rocks National Reserve? 
Firstly, its strength lies in the fact that it is still quite unknown to outsiders. The City is starting to get some attention, but it is still not as overcrowded as other places you might know. 
Secondly, there is a strong local climbing community which will make you feel welcome right away. People are willing to share their advice, their guidebook and their gear without knowing your name. 
The fact that there's no cell service only adds to this effect since you are forced to talk to each other for entertainment. 
If you're looking to find climbers, head on over to our BRAND NEW FB GROUP and drop a post with your dates!
Thirdly, the rock quality is really superb. The rock is granite and has a great stick to it.
 Compared to low graded routes we tried to climb in Yosemite these babies are rock solid. Even the classics still have a lot of friction. 
Lastly, and maybe most importantly, the area holds something for everybody. There are sport climbs, multipitch sport climbs, crack climbs, multipitch trad climbs and bouldering areas spread across the reserve. 
Yes, the scene is mostly fixated on crack climbing, but with almost 300 trad climbs and 250 sport climbs on Mountain Project alone, there's enough routes to enjoy for any type of climber.
 Grades vary from 5.6 to 5.12 making this area fit for beginners as well as advanced climbers.
An important note: It is one of the best places we found to get into the crack climbing scene as a true beginner. 
The grades are on point or a little soft, which means you can build your confidence leading your first trad routes. All the while ticking off classics, even as a rookie!
A Few Bits Of Essential Gear When Climbing City of Rocks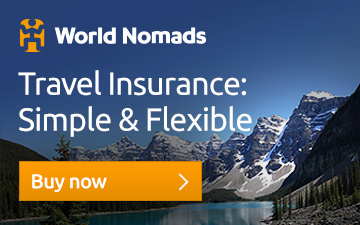 While Americans are used to their privatized health care systems, we Europeans are not. 
When taking a travel insurance as a non-american traveling to the US, make very sure that your medical expenses are covered in full. Take an option in which unlimited medical expenses are paid back to you.
Check Price and Reviews On Amazon
A twin or half rope would be helpful here, but no necessary. 70 m rope will also get you down most climbs.
Just make sure to check the guidebook to make sure.
Check Price and Reviews On Amazon
There is lots of trad climbing to be had at City of Rocks, so make sure to bring your trad rack with you.
A standard single rack supplemented with some bigger pieces will get you through most routes, but for more comfort a double standard rack with a couple of bigger pieces (#4, #5, #6 BD) is recommended.
Check Price and Reviews On Amazon
The most recent guidebook: Dave Binghams 'City of Rocks and Castle rocks state park' (2016). This is the one everyone was using while we were down there. 
You can buy it online or at the visitor's centre in town. Just make sure to call them first if they have them in stock.
When Is The Best Time To Go To Rock Climbing at City Of Rocks?
ALMO ID Sending Temps

The season is considered from May to October, but even in May we still had snow fall. Even though there are a lot of sunny days as well, the wind is often strong and cold.
Be prepared for some big temperature changes when moving from the shadow to the sun. 
In summer, days can become really hot with temperatures rising to 87°F (30°C). At these times shade can be found at, for instance, Parking lot rock or the Bread loaves.
How To Get To City Of Rocks National Park?
There is no public transport to the reserve.
Most visitors arrive through Almo on the east site of the City of Rocks. This is also where the visitor centre of the park and the nearest little shops are located.
When arriving in Almo, drive through until the first dirt road on the right (E 3075 S) after the village. Take this dirt road to the west. After about 100 meters a sign will let you know that you have arrived in City of Rocks National Reserve.
Coming from the North west (Boise, Seattle, Portland)
Head east on I-84 when you get to Boise. Take exit 216 to Declo. Go south on highway 77 passing Declo and Albion. At Conner Creek junction turn right and go west*. Drive through Elba to arrive in Almo.
Coming from the North east (Pocatello, Jackson, Bozeman)
Head west on the I-86, then go south on I-84 for just 4 miles before taking the exit to highway 81 in the direction of Malta. When reaching Malta turn right onto highway 77.
Continue straight on Conner creek junction. Drive through Elba to arrive in Almo.
Coming from the South east (Salt Lake City)
Head north on I-15 until reaching Tremonton. Go onto the I-84 heading northwest in the direction of Twin Falls/Boise. After 70 miles take exit 245 and turn left following Sublett road heading west into Malta.
When reaching Malta turn right onto highway 77. Continue straight on Conner creek junction. Drive through Elba to arrive in Almo.
Watch out! The directions for Salt Lake City described in the Bingham guidebook AND Google maps will send you over a lot of dirt roads arriving in Almo from the south.
While this desert is a beautiful and desolate place, you might want to make sure to take the directions above if you are in a hurry.
Absolutely Incredible Must-Visit Crags of City of Rocks
Originally, people came to City of Rocks for the excellent cracks, but now there are a lot of great sport climbing sections to explore as well. 
You will find both trad and sport routes on a lot of the more popular crags, so you can switch up your game however often you like. 
Below we have described a couple of the interesting crags to hit and exactly why they are so interesting. The info below will give you a general idea of where to start, but for more detailed info we refer to the Bingham guidebook (Which is of excellent quality!).
The main road (E 3075 S) crosses through the City of Rocks National Reserve from east to west. A lot of the interesting crags have parking areas almost right at the base alongside the main road. 
Approaches are mostly between 2 minutes and 45 minutes.
Best Areas For Trad Climbing
Probably the most known and therefore most crowded rock in the reserve and here's why: Elephant rock only has a 1 minute approach and contains beautiful low grade classics like 'Wheat thin' (5.7), 'Rye Crisp' (5.8) and 'Columbian crack' (5.7). 
You can find both sport and crack climbs here, but most people come for the low graded cracks. The majority of the grades can be found between 5.7 and 5.10b.
There are interesting possibilities for beginning crack climbers here, but be aware that some of the routes take bigger gear. 
Be sure to carry a couple of #4, #5 and maybe even a #6 black diamond cams when bagging them to feel secure. 
Definitely try Columbian crack and Rye Crisp for some wider action and be sure to keep some bigger gear for the top. 
Elephant rock can be walked off from the back with a little down climbing. On the front coming down is usually done by using the fixed anchor at the top of 'Just say no'. 
If you are lucky like us, someone might just hang a spare rope to be used for all!
The bread loaves are a group of rocks which are popular for the volume of climbs, the variety of climbs and guess what.. its fast approaches. The majority of the grades can be found between 5.8 and 5.11 and both sport and trad climbs are present.
We found the sub sector 'Bloody fingers corridor' extremely helpful for practicing foot jams, hand jams, fist jams and any other type of jam. The routes here are moderate and short, making your pain much more limited than in other areas. 
Parking lot rock also features both trad climbing and sport climbing. The majority of the routes are between 5.8 and 5.10.
For trad climbing beginners like us, there are some low grade routes to be climbed here, but be on your watch for stiff grades. 
The classic 'Norma's book' will have you stemming and drop kneeing through the chimney and it definitely felt hard for the 5.5 rating of the guidebook. 
An important note before you go up on parking lot rock! Locate the fixed anchors before starting to climb.
For some of the trad routes you'll first need to build your own anchor before moving to a fixed anchor quite far out of the direction of your route. 
Parking lot's biggest appeal lies in the ridiculously short approach (only 2 minutes from the nearest parking lot) and the possibility to find shade during the entire day.
Looking to bag your first multipitch trad with a free rappel to boot? Here's your chance! 'Lost arrow' (5.7) is a classic and a beauty. 2 pitches long with a 5.7 to start and a 5.5 to finish. 
Consider taking runners and gear placement to minimize your rope drag. 
Not only beginners love this route. Even with its far approach of 50 minutes you can expect multiple teams waiting at the base to start climbing on a weekday.
Come early and try to move as quickly as possible for you, but keep it safe at all times. 
Enjoy the view from the top before creeping over the edge for the free rappel. A 70 m rope or two 60 m ropes get you down safely. 
When returning to the car you will pass some fun sport climbing sections as well.
Best Areas For Sport Climbing
Rollercoaster Wall – Bath Rock West Side (GPS location)
A popular and sometimes crowded wall, but with some really nice lines. The approach is only 2 minutes once again. 
You can enjoy sport routes from 5.9 to 5.12 on this side of Bath rock. Here, you can find one of the best 5.10's and 5.12's in the area. Depending on your level give it a go on Colossus (5.10c) or Gemini (5.12a). 
You can get started with 10 quickdraws and a 60m rope. If you have your gear with you anyway, don't miss out on the other sides of Bath rock for some trad climbing of all grades.
Bumblie wall lacks some 'very hard' routes, but it's perfect for the 5.10 – 5.11 sport climber. It contains some must climb classics of the City like 'Too much fun' (5.8), where the name says it all, and 'Bumblie takes a tumblie' (5.11a), which you just want to try for the name alone. 
There are A LOT of quickdraws on this wall. Bring up to 18 quickdraws or be comfortable enough to skip a few bolts. You can easily combine this approach of 15 minutes with going to or coming from Lost arrow spire.  
One of the largest formations in City of Rocks, making it a perfect playground for multipitch routes. You can already spot the dome from the closest parking lot. 
To get here, from City of Rocks road take Circle Creek Overlook road to its endpoint. 
There are both trad and sport multipitch routes here, the vast majority of them below 5.8. The routes tend to be really slabby, but still with good features and sticky surfaces everywhere. 
We can recommend going for the sport multipitch 'Sinocranium', but all the other routes here looked fun as well. Bring up to 16 quickdraws and two 60 m ropes or a 70 m rope for the rappel down.
These areas are just a small sample of what City of Rocks National Reserve has to offer. 
For further investigation: Put on those climbing shoes and come explore for yourself!
What To Do As A Beginning Crack Climber?
Even though we were complete beginners in crack climbing ourselves, we still had a wonderful time here. It is important to start low and push through while gradually making progress. 
We would recommend starting at the 'Bloody fingers corridor' of 'The Breadloaves' to practice jamming for your hands and feet at the shorter low grade routes like 'Intruding dike'. These are perfect for practicing and building confidence. 
If you're looking to find climbers, head on over to our BRAND NEW FB GROUP and drop a post with your dates!
When you feel ready, head over to Elephant rock to tick of some classics like 'Wheat thin' (5.7) and even experience some wider cracks like 'Rye Crisp' and 'Colombian crack'. 
Make sure you inform yourself on the route before getting into it. Some of these take up to a #6 size black diamond cam. 
After you feel confident enough take the longer hike to Lost arrow spire to attempt 'Lost arrow', a 2 pitch trad route with some interesting moves which requires some confidence in your gear.
Where To Stay When Rock Climbing City of Rocks?
The city is a beautiful place quite far away from any major infrastructure. You might want to stay here for a while and we understand why! 
But where can you stay? 
You can find some designated campsites inside the park, some privatized campsites outside the park and BLM land all around the national reserve. 
Take a pick of what works best for you. The picture below shows the general idea:
The Cheapest Option: Free Camping
All around the national reserve you can find BLM land or USFS land on which it is allowed to camp freely. The road to these campsites can be pretty rough. 
We chose to camp on the west side of the reserve on one of the undeveloped campsites since we had everything we needed with us. This is one of the options closest to the national reserve boundary and a lot of the popular crags are located on the western side of the reserve.
Driving south from Almo the road will take you to another chunk of BLM land. You can even find some more developed spots with fire pits.
Pros: Free, Quiet, Beautiful
Cons: No water, No toilets, No human contact, Bumpy drives to the climbs
The Middle Ground: Designated Campsites Off The Reserve
There are more than 60 designated campgrounds to be found inside the park. 
All sites have a grill and a picnic table at hand. Vault toilets are located in central areas. Most of them are located close to or even in between boulders. 
A campsite costs $12.72. You can register for them in advance on the Reserve America website, but this will add a $10.60 reservation fee independent of how many days you reserve. If you want to stay during the holidays or on a weekend during summer this is most advisable though. If you plan to visit during the week, chances are that you can pick one on site. 
To register in the park just fill out a form at the fee station located at Bath Rock and pay your dues.
Pros: Beautiful camping, Walking distance to several crags, Water closeby, Toilets closeby
Cons: Can fill up fast, It's not free 
The Fancier Option: Private Campgrounds
Smokey mountain campground
The smokey mountain campground part of the Castle rocks State Park and is located on the east side of City of Rocks rock climbing. 
These campsites offer electricity, water, restrooms and showers. These campsites cost $23.32 plus the day use fee for the Castle Rocks State Park $5. 
They can also be reserved through the Reserve America website with a $10.60 reservation fee
Pros: Electricity, Showers, Toilets, Closer to Almo
Cons: Further from the reserve, More expensive than campsites in the reserve
Castleview RV park is also an option. For $10 you get a space to park with no facilities. Not the best option, but it will do if everything else is full.
Where To Buy Food and Get Water
Inside the reserve there's a water spout located at Bath rock. Outside the reserve your best bet is to try the water pump located at the visitor centre in Almo. 
If the temperature has been below freezing the pump could be frozen shut, so come prepared.
Tracy general store is a small grocery shop where you can also get a bite to eat, get a shower, fill up your tank and find some WiFi. Don't be expecting too much from the stock in the store though.
Rock city calls itself a one stop shop with pizza, essential groceries, camping fuel, beer and camping or climbing needs.
The closest big supermarkets are found in Burley almost an hour north. Be sure to stock up on fresh fruits and veggies before coming down. A person can only survive on Pizza for a week or two..
Where to Eat Out Around City Of Rocks
Local climbers will swear by the pizza of Rock city. Next to the yummie pizza's they also offer a good selection of beers. What more do you need then?
For the more meaty option Almo Creek Outpost offers steak and burgers for reasonable prices.
Power, Wifi or Phone Signal?
There is no power, wifi or cell phone signal inside the City of Rocks rock climbing areas.
You can find free Wifi in the park's visitor centre, but this isn't the biggest place to be hanging out. You can ask nicely to sit in the video area. This is privilege however which shouldn't be abused to much.
Tracy's General store offers WiFi for $2 / hour
Rest Day Activities Near Rock Climbing City Of Rocks
Durfee Hot springs is a great place to relax for only 7$. They offer 4 different sizes of hot pools with different temperatures.
They are naturally fed, but have been developed into swimming pools. Still a perfect way to take a shower after a week of climbing!
While it may not be completely resting, the City of Rocks national reserve offers some really beautiful hiking.
You can follow one of the actual trails or just have fun jumping from boulder to boulder in any direction you like. There are some really cool features hidden away from the main climbing spots which just beg to be explored.
Additional Notes
Western rattlesnakes are the only strongly venomous species in the area. Make sure to be attentive and respectful of the wildlife and flora in this national reserve. The park does not provide trash cans so pack out what you bring in.
And don't forget to purchase travel insurance for the USA to protect you against illness, injury, and theft. This is a super important thing to have on hand. I use and recommend World Nomads Travel Insurance and you can get your custom quote here:
There you have it!
An absolutely awesome guide to City Of Rocks Climbing
(Now I want to hear from you)
Is there anything we missed?
Share this with you friends, and drop me a comment below!
Climb on.

Hi there! I'm Britt from Hide Outside and I couldn't be more delighted to be guest writing for The Wandering Climber. Together with my boyfriend Jeroen we did a personal Rock Trip driving from Canada to Argentina. During that epic journey, we've used this website more than we can count and we are very happy to be contributing to its community now.
If you are interested in checking out our website for lesser-known climbing areas around Western USA, we have hit quite a couple of them on our route south. We can also help you with choosing your next trek or skitour in this region. Take a look at the outdoor trips section of our website for inspiration, trail descriptions, handy tips, GPS pinpoints and downloadable GPS tracks!