| | Name | Prices | Rating | Dry Treated | UIAA Falls |
| --- | --- | --- | --- | --- | --- |
| Top | Mammut 9.5 Infinity Dry | View Prices | 10/10 | Yes | 8-9 |
| | Mammut 9.5mm Infinity Protect | View Prices | 8.5/10 | Yes (Sheath Only) | 8-9 |
| | Mammut - 9.5 Infinity Classic | View Prices | 7.5/10 | No | 7-8 |
The Mammut Infinity climbing rope has gained attention over the years as being one of the best all around, one size fits all ropes ever made. Mammut ropes are world famous for their durability and have always been known as workhorse ropes, and though the Mammut Infinity has a sleek diameter of 9.5mm, it packs the power of a much fatter 10mm+ diameter rope.
This rope gives you great durability and value for your money. And in this case, durability in no way sacrifices performance, as the rope gives nice soft catches again and again. It is so adaptable that it can be used by any level or style of climbing. This is a nearly perfect all around climbing rope, and possibly, the best climbing rope in the world! 
Mammut has three separate versions of their Infinity line: the Infinity Classic, Infinity Protect, and the Infinity Dry. This article is comparing the advantages and disadvantages between the three models to help you make the best choice possible.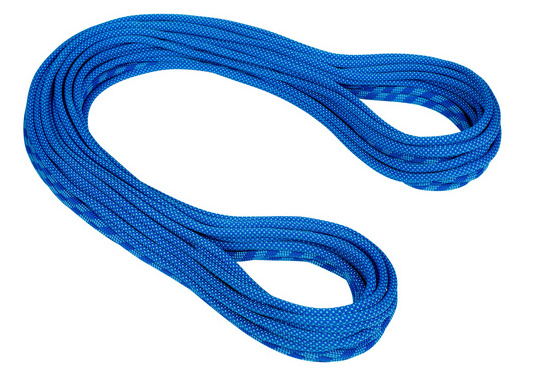 Best uses: Cragging, Multi-pitch, Trad, Ice, Alpine
Diameter: 9.5mm
Weight: 59 g/m
Pros: The ultimate one size fits all rope, very durable, workhorse, great value for your money
Cons: Expensive
Cost (70m): $300
The Mammut Infinity Dry is one of Mammut's most popular ropes, and one of the most popular ropes used around the world. This rope is the ultimate one size fits all option to have in your quiver. Like all in the Mammut Infinity series, the rope has hit the sweet spot with a pleasant 9.5mm. Not too big, not too small, just right.
But what sets the Infinity Dry appart in particular is its added durability, which comes from the legendary Mammut dry core treatment. The rope has 8-9 UIAA falls, which is very good for a such a skinny rope (most ropes of similar diameter have around 7 UIAA falls).
The only real disadvantage anyone can say about the Infinity Dry is that it is expensive, about $300 for the 70m option. But if you're willing to shell out the dough, the extra $50-100 (when compared to the Classic or Protect models) will more than pay for itself, as this rope will keep on going for years to come.
Best uses: Cragging, Top-Rope, Multi-pitch
Diameter: 9.5mm
Weight: 59 g/m
Pros: Good all-around rope, affordable
Cons: Lack of treatment reduces rope durability, only has 7-8 UIAA falls
Cost (70m): $200
The Mammut Infinity Classic is a great rope which has many of the advantages that come with the Infinity series at a much cheaper cost. The rope's 40% sheath means that it is still going to give you great initial resistance to abrasions. In addition, the core materials themselves remain unchanged, meaning that the rope will still feel very similar in your hands and will handle very much like the expensive Infinity Dry or Infinity Protect models.
As you might have guessed, with the cheaper price comes a few disadvantages. This rope has no dry treatment whatsoever, meaning that it will get dirtier faster and and wear out quicker. Another disadvantage of the Infinity Classic is that it is only certified for 7-8 UIAA falls. In comparison, the Infinity Dry and Protect models both have 8-9 UIAA falls, which translates to more overall strength and life of rope. In addition, this rope is not recommended for alpine, ice or any other long multi-pitch adventures where it might be exposed to water.
That being said, if you're just planning on using this rope for cragging, top roping, or short multi-pitches, this is a good option, as the extra cost for the dry treatment might not be justified.
Best uses: Cragging, Top-Rope, Multi-pitch, Trad, Ice, Alpine
Diameter: 9.5mm
Weight: 59 g/m
Pros: Dry sheath treated, durable, can be used for almost any type of climbing
Cons: Pricy for only dry rope treatment
Cost (70m): $250
For those of you looking for the nice middle between the Infinity Dry and the Infinity Classic, look no further! The sheath of the Infinity Protect has been dry-treated, so you'll get the added advantages which come with this technology while still keeping the overall cost of the rope under $300. This rope also allows you to take on more adventurous climbing styles as treatment will keep you safe even if you get caught in a rainstorm.
My Recommendation
The Mammut Infinity rope series is an absolute engineering marvel. They have been able to pack in the power, resistance, and dependability of a much fatter rope into a slender 9.5mm diameter.
Though the Infinity Classic is in no way a bad rope, I suggest anyone considering buying one of these ropes to at least consider the Infinity Protect or Infinity Dry models. For only $50 more, the Infinity Protect offers considerable durability improvements when compared to the Classic. Of course if you have the budget, I'd say go all the way with the Dry model, as the extra cost will more than pay for itself with added rope life.
Whatever model you choose, I highly recommend this rope for any level or style of climber. It might just be the best rope you'll ever own.
For more reading see:"MAMMUT VS MARMOT – BRAND COMPARISONS"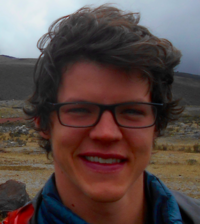 The Wandering Climber. Often seen at world class climbing destinations from around the world!