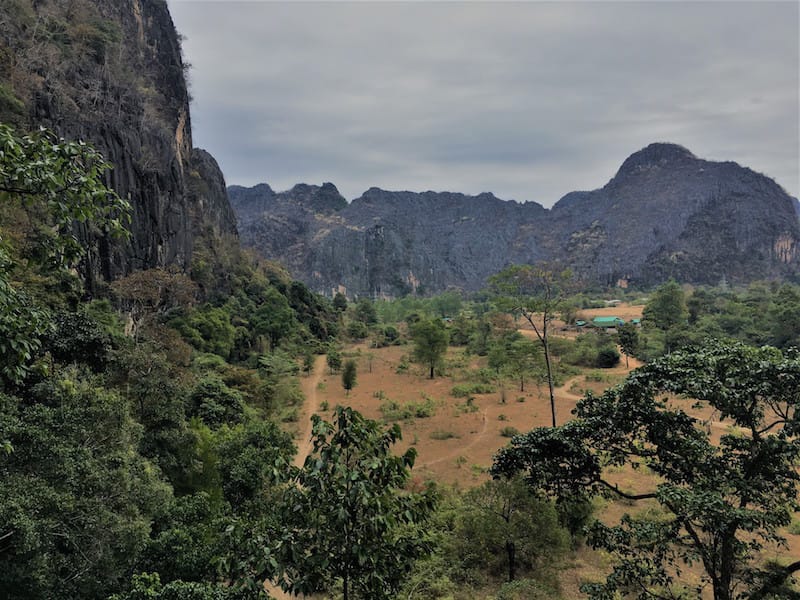 Rock climbing in Laos has exploded into the South East Asia climbing scene in the past few years.
Hidden in the limestone hills that comprise South-Central Laos the once an obscure village of Thakhek has become a must visit for all rock climbers in SE Asia. 
(And for a good reason)
I spent 10 days in this paradise in 2017/18, and have been wanting to return ever since.
I felt like I barely scratched the surface of what it has to offer, and it is on my hit list to go back to continue to discover the place.
Soaring lines, friendly bolting and easy approaches characterise this climbing haven and its main accommodation is a place to forge international friendships and enjoy world-class climbing.
If you are thinking of heading to climb in South East Asia, it would be a shame to miss out on this beautiful Laos rock climbing hub.
In this article you will find:
Why Go Rock Climbing In Laos?
Flanked by spectacular limestone mountains, the main climbing area, Pha Tam Kam, boasts more than 400 routes graded 4-8c.
It is still under development with more routes, unsent projects and more multi-pitches in the pipeline.
There is plenty of variation for most climbers of all grades and preferences, with face, slab, roof and all the tufa 3D climbing you could want, with a smaller area of bouldering.
The routes are yet to get polished, with some less well-travelled sites having fairly sharp rock.
Most of all, it really is beautiful.
Nestled in a peaceful valley with limestone walls towering over the camp, it is a climbing bubble of paradise, with the added bonus of wildlife, particularly cows and goats to keep you company.
The atmosphere is warm and full to the brim of climbers of all ages and abilities.
If you are travelling alone, you could easily meet partners and groups to join and there is a board in each camp for notices for exactly this reason.
For the lazy climber, the approaches are easy. Most climbing is within a 5 minute walk from the main camps, with further routes up to a 30 minute walk away.
The crags are well bolted, and there are morning and afternoon crags to avoid the sun, with a sheltered cave for those occasional rainy days.
Many of the areas feel secluded, with ample space to spread out as a group, hang hammocks and generally relax when not climbing or belaying.
A comprehensive guide book is available from the Green Climbers Home.
Where Is Laos' Rock Climbing?
Most of the climbing in Laos is located outside of the small town of Thakhek.
Thakhek has retained much of its French heritage which can be seen when you walk around the town.
It boasts an interesting local market, some wonderful coffee shops and restaurants and it's the perfect place to wander on a rest day, pick up some supplies, and get yourself a much-needed massage.
Just over the border from Thailand on the Mekong River, this is the gateway town to the climbing in the area and probably the place you will arrive by bus from wherever you are coming from.
Pha Tam Kam, the main climbing spot, is a short 20 minute tuk-tuk or shuttle drive from the town, and supports its own hidden climbing camp and resort which was founded in 2011 by Uli and Tanja.
"The Green Climbers Home" and "Thakhek" are often synonymous when talking about climbing in this region.
When Is Best Time To Rock Climbing Laos
The rainy season in Laos is from June to September, during which time the Green Climbers Home is Closed. 
This often causes floods in the area creating access problems, and many of the routes are then unclimbable.
However, if you are determined to climb in these months, you are allowed onsite to access the routes despite the hostel closure. 
Camping on the grounds is not permitted during this time.
The months to get the most out of this area are October to May, and the winter months of December and January being the best.
The weather is slightly cooler with less humidity allowing for perfect rock conditions, and less bugs to bother you!
It is still more comfortable to climb in the shady crags, but an extra coat, or hat, particularly in the mornings is recommended.
Put simply, Loas is one of the best cheap winter rock climbing destinations on the planet, period.
These months are also the busiest time, so make sure to book ahead and accept that there will be crowds.
However, this is still small fairly small-scale in comparison to huge destinations like Tonsai or Kalymnos.
How To Get To Thakhek Laos From Anywhere In South East Asia
To arrive at the Laos rock climbing, you'll first have to arrive at Thakhek.
If you are arriving from outside Thailand or Laos, it's best to first get a flight to Bangkok in Thailand, or Vientiane in Laos.
Flights in SE Asia are short and crazy cheap, many times under $60 USD if you're already in the county.
Save the headache, and just plan on flying whenever possible.
Cheap flights can be booked here or in the box below couple of minutes:
If You're Coming From Bangkok:
There are direct flights to the border town Nakhon Phanom (KOP) from Bangkok Dong Mueang (DMK) with Air Asia or Nok Air. As many international flights arrive at Bangkok Suvarnabhumi (BKK), please check and then allow for at least 50 minutes to transfer by taxi between the two airports. 

Nakhon Phanom airport

Once at the airport, there is a shuttle or taxi that takes around 20 minutes to Nakhon Phanom Bus Station. Here you can get a bus which will pass through customs.

Visa requirements change from country to country, so do a little research, but for the most part you can get a tourist visa on arrival for 35USD – make sure you have this in cash. The process will be easier if you have all the documents prepared, including passport photos. 

There is a night bus available from Bangkok, Mo Chit 2 bus terminal to Nakhon Phanom. This takes around 11 hours. Take warm clothes to offset the aircon!

Top tip: when travelling Asia in general, extra passport photos always come in useful when you least expect it, so keep a little supply to save yourself some stress!
If You're Coming From Chiang Mai
There are no direct flights to Nakhon Phanom, but hourly scheduled flights to Bangkok where you can transfer

There are night buses available from Chiang Mai Arcade bus terminal to Nakhon Phanom. They take around 18-19 hours. Again, take warm clothes to offset the aircon!
If You're Coming From Vientiane, Laos:
There are buses direct to Thakhek from Vientiane Southern Bus Station. These take 6-7 hours.

To save time, you are are able to fly to Nakhon Phanom from Vientaine, but you will have to transfer through Bangkok
If You're Coming Anywhere Else In Laos.
Land buses are the common way to travel in the country, and for that they are cheap and easy to find. Keep in mind however, that the roads in Laos are very poor, and the night busses are notorious.

If you're taking a bus in Laos, do yourself a huge favor and don't purchase the "cheap" tickets or you'll be in for a long ride. 
If You're Coming From Anywhere Else In SE Asia:
You could get a short flight to Bangkok, then follow the directions above. The flights are frequent and cheap. Again, ensure you fly to Don Mueang (DMK) or allow for at least 50 minutes to transfer by taxi from Bangkok Suvarnabhumi airport.
From Thakhek itself, it is easy to get a tuk-tuk or a shuttle from the bus station to the camp. It takes around 20 minutes.
Rock Climbing Laos Overview
There are 36 crags, which range from having 1 route to 27, and many areas are next to each other so it is easy to navigate.
It is easy to climb on one side in the shade, pop down for lunch and a break, before flitting to the other side to catch the afternoon shade.
If you're looking to find climbers, head on over to our BRAND NEW FB GROUP and drop a post with your dates!
Here are a few of my favourite areas to visit, and some must-climb routes from myself and others (I only watched the harder routes being climbed so cannot fully vouch for them!).
Open All Hours Crag
A great mid-range crag. Grades between 6a+ and 7C+, the concentration being around 6c+/7a.
This is one of my all-time favourites, maybe because it was where I sent my first 7a, which is always memorable, but also because it offers variety which is great when you climb in a mixed group, and it is a nice space to lay back on the stones to watch others work their problems.
Routes not to be missed:
From Dusk Til Dawn (6B+) – cracks and roof climbing.
Sharknado (6C+)
L4 One of the best (7A) – a bouldery start with a crimpy face. It really is one of the best!
BlackJack (7C+)
Honeymoon Crag
A great warm-up crag with some interesting climbs.
Endurance run (6a)
Shoot the Dog extension (7a) – 80 m rope required for both pitches.
Aggro Yoga – the first few moves near the ground are a little intense, definitely suits the name! (6b)
"The Roof"
If you love tufas, 3D climbing and generally being upside down, then this is the place for you. It is also a great place to take a rest day and watch others! There are 3 sections, left, centre and right, with the majority of routes in the right section.
Suggested Climbs:
Saugeburt (6B+) – fun, juggy roof climbing with some strange twists, turns and tunnels. 
Jungle King, 2 pitches (6C, 7b)
No Knee To Worry (7c)
Elephant Crag
One of the easier sites, with most grades resting between 5a and 6b. Great for warming up, or gaining confidence.
Hangover Crag
An enjoyable crag with a relaxed atmosphere. Grades between 6c and 7B+
Schwitzerland (7a) 
Schoeffl Block Crag
Sound of music (7a) – a difficult, reachy crux near the end.
Der Grimmel (7b)
Hilton Crag
Mon general (6c)
Multi Pitching In Thakhek
Though known for its single pictch climbs, Thakhek has a number of good multi-pitch lines to try out!
Flying Circus Crag
Chinese New Year (4p) ~ Ranging from 5b – 6b, 130 metres in total. 
Shadow of the Wall (3p) ~ 5b – 6c, 92 metres.
Burnout
Burnout Syndrome (3p)3 ~ 5a – 7a+, 7a metres. 
This is just a small selection, and with so many areas to explore, I'm sure you will find the site that suits you best, and your own favourite routes!
Bolting Around Thakhek
Most routes are fitted with expansion bolts and are regularly inspected and upgraded. Climbers are asked to report any problems to keep up with this.
The bolting itself is friendly, and doesn't tend to feel run-out for the majority of routes. 
The anchor is 2 bolts connected by a sling, it is very safe, but make sure you clip your draw directly into the bolt, not the sling. 
Safety Concerns When Rock Climbing Laos
Helmets are always recommended in any climbing area. Falling rock occurs, however well cleaned the area is, and holds can break. 
Partner checks, knot the end of your rope as standard, and it is important to check your shoes as animals can crawl into them!
Medical care is different to western standards, prevention is always the best way to avoid having to deal with foreign hospitals.
However, in case you do get injured, travel insurance is an absolute must
Be sure to read the small print around climbing. Many offer rock climbing with a guide, but not independently.
For that reason, makes sure to purchase a travel insurance plan prior to climbing in Laos which specifically covers rock climbing without a guide, like the World Nomads "Explorer Plan".
Go here to read more about travel insurance and you can't travel without it!
Suggested Gear List and Gear Hire
Some gear hire is available at the Green Climbers Home such as shoes, quick draws and ropes. You can also buy chalk and tape.
As in most isolated places, equipment to hire and buy is more expensive, so I would recommend bringing personal gear as far as possible.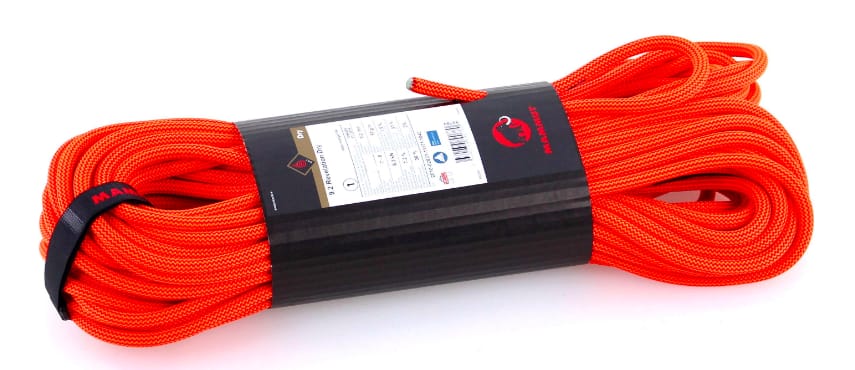 Check Price and Reviews On Amazon
It is recommended that you bring an 80 metre rope. This will ensure that you can climb 100% of the rock climbs Laos has to offer. 
If you're very carful, you can get away with a 70m for a good percentage of the routes.
When rock climbing in Laos (and all humid places for that matter), dry-treated ropes are also essential to protect against the harsh tropical conditions.
My favourite is the dry treated Mammut Revelation, 9.2mm, it's dynamic and light to carry with the bonus of dry treatment to keep you safe whip after whip. 
Check Price and Reviews On Amazon
For the majority of the climbs, 15 sport climbing quick draws like the Petzl Djinn are enough.
There are a few routes that need 18 or 19 not enough to warrant buying more or the extra weight.
I have 16 that I take with me.
Having a mix of long alpine draws and short quick draws is always a plus, the roof sections do have fixed drawers in places.
With the large development of routes in Laos, there is still a lot of loose rock around.  
Because of this potential for falling rock I suggest bringing a durable, cost effective helmet like the Black Diamond Half Dome. 
It's comfortable and adjustable to fit just about any head shape. It is a great all-around helmet that you could expect to use for years to come.
Check Price and Reviews On Amazon
Check Price and Reviews On Amazon
Laos is a tropical climbing destination, and the mosquitoes can be oppressive, especially after rain. 
Other than the obvious annoyance, there are many mosquito borne diseases you need to be careful of in Laos, the most notable of which is Dengue Fever. 
Dengue outbreaks are very common in Laos, and there are many reported cases every year! 
In addition, the only bug spray you can find in Laos is overpriced 95% DEET which literally burns your skin when you apply it and probably caused about 15 types of cancer. 
For this reason, I highly suggest stocking up on non-DEET products beforehand such as Sawyer Insect Repellent. 
Its active ingredient Picaridin is made from black pepper, and is equally as effective as DEET without the drawbacks.
If you're planning on climbing any of the many high quality overhung routes Laos and South East Asia has to offer, knee pads are always a good investment.
In Laos it is a particularly good investment, where the rock can get slippery in the heat. 
Combined this with your sweat, and the fact that you'll most likely be wearing shorts makes for poor knee bar rests!
My favorite, the Rock and Resole kneebar pads.
Travel Insurance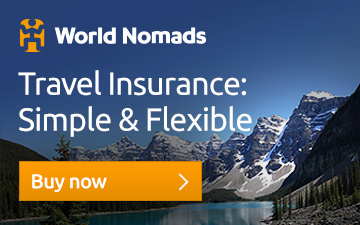 Be aware, that very few health insurance plans with cover you in Laos.  
Couple this with adventurous activities like rock climbing, risk of lost baggage or theft, and the all too common food and waterborne illnesses, makes a recipe for disaster. 
Furthermore, many travel insurance say that they cover "adventure" sports like climbing, only to discover that once you read the fine print they add in special inclusions like requiring you to climb with a certified guide to be covered.
The fastest, easiest and most respected travel insurance in the world which covers rock climbing Laos is World Nomads. 
Be sure to select the "Explorer Plan" on the next page so that you'll be covered for outdoor rock climbing! 
Where To Stay In Thakhek?
The most obvious choice is The Green Climbers Home. Located at the heart of the climbing valley, it was purpose-built for this reason.
There are 2 camps, around a 10 minute walk from each other. Each camp has a main communal area with restaurant facilities, run with an honesty-style account. 
The camps offer bungalow accommodation and dorm rooms. There is a campsite with tents set up and ready, or you can bring your own.
The food is good and priced fairly, and the atmosphere is fantastic. It really is a climbing heaven with friendly climbing faces all around.
If you're looking to find climbers, head on over to our BRAND NEW FB GROUP and drop a post with your dates!
The only downside is that it can be a little isolated – there are limited activities for rest days within the camp.
However, it is a lovely place just to relax in, and there is a slackline, boules and hammocks dotted around.
You can swim near the cave, or in a deeper river close by. There are even training areas for the most dedicated visitors.
Staying in Thakhek is definitely an option. Perfect if you are working, staying longer term, or if climbing is not your main activity.
You could hire scooters or take a tuk-tuk to the climbing area for a few dollars a day, and have all the benefits of living in the town.
Cheap hotels in Thakhek can be found here:
There are many Laotian restaurants, western food, street food, and coffee places to choose from at varying prices.
However, it is definitely more inconvenient if climbing is the only reason to be there.
WIFI and Power Around Thakhek
WIFI and phone reception in the camp is limited, so if you are working and very reliant on a strong WIFI connection, you may be better off staying in the town.
Power is available all day in the restaurant at the Green Climbers Home. 
As I camped, I used the plugs there while eating, to charge my phone and any other equipment.
In the bungalowes, there are electric plug sockets.
Where To Get Food Around Thakhek 
If you choose to stay in Thakhek town or pop out for a day, there are many restaurants to choose from, Thai and Western.
There is also street food, and some pretty good coffee shops – also a great way to get WIFI and catch up on messages!
There is also a local market where you can pick up fruit, snacks, and clothing.
At the Green Climbers Home, there is only the camp restaurant to choose from.
There is no place for making your own food. But you can often keep things in the fridge, and there is hot water to make your own coffee and teas.
There is a menu for breakfast and lunch. In the evening, they offer one dinner menu, though you can still order some items from the lunch menu.
There are meat, vegetarian and vegan options. 
It is easier to eat there, though I recommend bringing snacks and any extra favourites that you like (for example, if you really like hot sauce!). I brought my own coffee.
There is also a local restaurant around 15 minutes walk from the camp if you wanted a change.
Water Around Thakhek Laos
Tap water is not generally drinkable. All water must be purchased or filtered. 
The Green Climbers Home is one of the few places in which you can refill your water bottle with drinkable water for a charge.
The best course of action would be bring your own water low-cost filter device like the Lifestraw or a Katadyn Vario.
For the environment, I would always push bringing reusable bottles and refilling them on the way, and, as with most regions, this is becoming more widespread in the hostels, bars and restaurants.
Money In Laos
The local currency is the Lao Kip (K) but it is not the only currency that is used for most transactions.
In reality, US dollars, Thai Baht and Lao Kip are accepted. There are ATM's in Thakhek town but be aware that it is a cash society.
Coming myself from the UK where contactless is the norm, it is important to be aware of this.
If you choose to stay in the camp, you can pay in any of the three currencies and, in addition, Euros, but they only accept cash so budget ahead for all of the expenses (accommodation and food) as there is not an ATM at the camp.
Rest Days Actives Around Thakhek
Aside from relaxing, and wandering around Thakhek, there are a few, more active, rest-day options.
There are local tours to join which offer trekking, kayaking and caving.
You could hire some scooters and 'do the loop' over a few days. This is a 4 day scooter journey, around 440 kilometres in total, which gives you a chance to see the real Laos with caves, villages and beautiful scenery. 
Other Information You Need To Know!
Bugs: it is south-east Asia. There are mosquitoes and all the irritations that come with them.
I found that they weren't quite as oppressive as in other areas like Tonsai, but make sure you bring a good spray, and coils. 
There are little bees and other bugs. It is just one of those things that you have to accept to climb in these amazing places!
If you're looking to find climbers, head on over to our BRAND NEW FB GROUP and drop a post with your dates!
Despite often being warm, I actually recommend climbing in long trousers that you can hike up if needed, and a thin, long sleeved top.
This is more for when you are belaying, and allows you to ignore the bugs a little more when you need to concentrate on your climber.
Oil-Free Sunblock: even if you choose to climb in the shade all day, the sun can be strong and sunblock is a must. Make sure its oil free to keep your hands dry for sending!
Climbing salve: let's be honest, your skin will get wrecked! Your fingerprints will be non-existent by the end. Bring some climbing salve to try to offset this and get you back on the rock as soon as you can! 
And don't forget to purchase travel insurance for Laos to protect you against illness, injury, and theft. This is a super important thing to have on hand.
I use and recommend World Nomads Travel Insurance and you can get your custom quote here (PS: make sure to check "Explorer Plan"):
Last Thoughts On Laos' Climbing
There you have it.
Everything you need to know to go climbing in Laos.
(now it's your turn)
If there is something missing, drop a comment below and let me know.
Or…
If you found this guide useful, share it with your friends, and help get the word out about Laos' incredible climbing!
Climb on.
For more reading see our guide on Taiwan rock climbing and Cat Ba rock climbing.
Hi, I'm Jane!
When I'm not teaching or writing, I'm looking for the next place to climb. I'm currently based in Chiang Mai, Thailand. Contact me if you have any questions, [email protected].