Here you have it, an all-inclusive resource to rock climbing Sydney. 
I'm going to show you everything you need to know about the rock climbing in and around Sydney, Australia. 
Included are reviews of the city's most popular indoor climbing gyms. 
(And guess what)
I've done all the work for you, so you don't have to. 
In fact, this article is a result of my one year of experience living in Sydney, seeing the best the city has to offer for climbers! 
Rest assured, you're in the right place if you want to learn about the indoor and outdoor rock climbing around Sydney, Australia! 
In this article you'll find:
Where is Sydney and Why You Should Climb There
Located in New South Wales and Australia's eastern coast, Sydney is Australia's largest city. 
As far as major metropolitan cities go, Sydney is without a doubt one of the best in the world for rock climbing. 
Within the city limits itself, there is a respectable mix of sport routes and boulders to be found, as well as about 10 indoor gyms. 
Within a few hours drive of the city, you have a lifetime of climbing at your fingertips. Areas such as The Blue Mountains, Nowra and Point Perpendicular are close enough to be done in a day trip. 
Not to mention, Sydney has a very strong and devout climbing culture and is without a doubt Australia's climbing capital. 
All this is to say that Sydney's rock climbing is well worth your while. 
Sydney Weather, When Is The Best Time to Go?
Something which I found pleasantly surprising regarding Sydney's weather is that it actually gets quite cold during the winter. 
In the western suburbs all the way up to the Blue Mountains, it regularly gets below freezing during the winter months, and at higher elevations snow isn't unheard of. 
The winters tend to be wet and cold, especially in the mountains, however, when you do get a dry patch, the send conditions are spot on. 
If you're looking to find climbers, head on over to our BRAND NEW FB GROUP and drop a post with your dates!
Summers at times get excruciatingly hot, with temps breaking 30 celsius. 
For these reasons, the spring and fall seasons are the best times to climb around NSW. Dry crisp mornings, pleasant afternoon temps, and cool evenings. 
Sydney Indoor Climbing Centres
Sydney has a strong indoor climbing culture and new gyms are popping up regularly, so, it might seem overwhelming to know where to get started. 
Here's an overview of the top gyms in Sydney. 
9 Degrees
Sydney's original bouldering only gym. 
9 Degrees opened its first location in Alexandra less than 5 years ago, and has since grown to three locations across the Sydney metro. 
The days of the dingy bouldering dungeon have long gone, as 9 degrees is the quintessential "modern" bouldering gym. 
Huge walls, shiny new holds, a cafe, great training equipment, and is well lit and clean. 
They have a range of weekly classes such as yoga, slackline and injury prevention. 
New routes are set every Tuesday. 
Routes are well set, with a great range of grades that caters specifically to the 'beginner' climbing crowd.  
It is an excellent place if you're looking to get a training session in, or if you're looking for a nice social climb with your friends. 
Hours:
Monday: 12pm – 10pm
Tuesday: 4:00pm – 10pm
Wednesday: 6am – 10pm
Thursday: 9am – 10pm
Friday: 6am – 10pm
Weekends: 9am – 10pm
Location(s):
Alexandra – Building 3/85 O'Riordan St, Alexandria NSW 2015
Parramatta – Unit 11/38-46 South St, Rydalmere NSW 2116
Lane Cove – 1A/21 Mars Rd, Lane Cove West NSW 2066
Sydney Indoor Climbing
Sydney Indoor Climbing Gym is the oldest climbing gym in Sydney originally opened in 1993. 
Since then they have opened an additional location in Villawood, and have expanded the St. Peter location to become: the "largest climbing gym in the southern hemisphere". 
SICG's St. Peter location now has 800m2 of bouldering, with lead walls between 11-16m with a grand total of over 400 routes at any given time.
In addition, they have all the training gear you should expect to find in a typical climbing gym, hangboards, campus boards, and a moon board. 
The route setting is very good quality, and the holds are well maintained with new routes every week. 
During my year living in Sydney, SIGC St Peters was my home base when I wasn't off exploring NSW's outdoor climbing spots.

Both St. Peters and Villawood are great gyms, and are my top picks for Sydney's indoor climbing. 
Hours: 
Monday: 9:30am – 10pm
Tuesday: 9:30am – 10pm
Wednesday: 6am – 10pm
Thursday: 9:30am – 11pm
Friday: 9:30am – 10pm
Weekends: 9:30am – 9pm
Locations(s)
St Peters: Unit 4C/1-7 Unwins Bridge Road St Peters NSW 2044
Villawood: Unit 5/850 Woodville Rd, Villawood NSW 2163
Nomad Bouldering Gym
NOMAD is an all bouldering gym located in Sydney's Annandale neighborhood. 
With 980m2 of climbing, it is the Southern Hemisphere's largest bouldering gym. 
Large and spacious, clean and well lit, it provides a friendly environment, and is a great place to climb and hang out. 
They have some of the best exercise equipment I've seen at any of the other climbing gyms around Sydney. 
In addition to the normal hangboards, moonboard and campus boards, they have pretty much a full weight set if you're looking to get a lift in. 
They have weekly yoga classes on Monday nights, in addition to regular community events. 
As far as the actual routes went, I didn't see a huge difference between NOMAD and 9 Degrees. 
NOMAD did take an advantage over 9 Degrees with its huge selection of exercise equipment. 
It is a solid gym, and worth checking out for sure. 
Hours: 
Mon-Fri: 6:30am – 10pm
Weekends: 8:00am – 9pm
Location: 
Unit 7/12 Chester St, Annandale NSW 2038
ClimbFit Sydney
ClimbFit Sydney is another one of Sydney's climbing gyms which has both bouldering and roped climbing. 
With two locations, one in Sydney's northern St Leonards neighborhood, and the other in the Sutherland Shire's Kirrawee, they're great locations for those who live further away from the center of the city.
Though it's not the largest gym in terms of number of routes or climbing area, ClimbFit has a great range of problems and facilities. 
ClimbFit also has a great selection of weekly yoga and fitness classes to keep you busy, in addition to a slew of regularly scheduled workshops and community events. 
Hours: 
Mon-Fri: 6:00am – 10pm
Weekends: 8:00am – 8pm
Locations(s):
St Leonards – Unit 4/12 Frederick St, St Leonards NSW 2065
Kirrawee – 23 Waratah St, Kirrawee NSW 2232
The Edge 
Located in Castle Hill, The Edge is one of Sydney's original climbing gyms. 
The Edge has a large portion of its space dedicated to roped climbing, in addition to having a small bouldering and training area. 
Though smaller and perhaps "outdated" when compared to some of the newer gyms in Sydney, The Edge is still a great gym with a good devout community built around it. 
Routes are reset regularly, holds are in good condition and they have the normal training equipment you'd expect to see from a climbing gym.
The Edge also has a nice range of regularly scheduled yoga classes and adult training classes included with your entry. 
All of this at a modest $80 a month membership makes The Edge the place to climb without breaking the bank. 
Hours:
Weekdays: 12pm – 10pm
Weekends: 9am – 6pm
Location(s):
Castle Hill – 9/10 Hudson Ave, Castle Hill NSW 2154
Where to go Outdoor Climbing Around Sydney
As I mentioned before, Sydney is absolutely stacked for climbing. 
Within the city of Sydney itself, there are many hundreds of sport route and perhaps closer to thousands of boulders available for you to enjoy. 
Within a day's drive of Sydney you will encounter a lifetime of climbing, with sport climbings, multi pitches and trad routes to be found. 
Within the city limits of Sydney and its nearby neighborhoods, there are a good amount of routes to be found, the majority of the good climbing within the city itself are boulders. 
However, there are also some reasonably good quality sport routes at your disposal around Sydney, especially in the Eastern Suburbs 
One of the largest and most popular bouldering spots around Sydney with 250 routes. 
With routes ranging from v0-v11, there is something here for almost anyone. 
A particularly high concentration of beginner routes can help get you started! 
This is probably the "best" all around bouldering area in Sydney.
Another classic bouldering area in northern Sydney. 
With around 200 official routes, and limitless combinations, Linfield is a great spot to boulder around town. 
Of those 200 routes, about 150 are in the v1-v5 range, making it a great place for beginner-intermediate climbers. 
Routes are great quality and fun. Another highly recommended area. 
One of the highest quality "hard" climbing areas around Sydney. 
The boulders are good quality, and steep. 
With about 150 different problems, most being v5 and up, makes this one of the best places to go around Sydney for some hard boulders. 
Located in the midst of the most expensive real estate in Sydney, there are hundreds of routes to be found. 
Not only are there plentiful boulders, there are also a lot of lead climbs too. 
If you're looking to find climbers, head on over to our BRAND NEW FB GROUP and drop a post with your dates!
For some climbing right on Sydney's world famous beaches, head to Bondi or Bronte. 
If you're looking for some roped sea cliff climbing, head to Clovelly or Diamond Bay. 
The number of routes and quality of the areas in The Eastern Suburbs is less than that of some of the other areas mention on this post. 
But you can't beat that location or climbing right on the beach! 
Rock Climbing Around Greater New South Wales
Greater New South Wales is absolutely stacked for climbing. 
There are literally many lifetimes worth of climbing to be had in the areas surrounding Sydney alone, and it was way outside the scope of one blog post to list them all!
But to give you a short overview, here are the top three areas around Sydney to get you started! 
A massive quantity of highly accessible rock, often located only a few minutes from the road. 
The Blueys have it all.  
Though most known for its single pitch sport routes, The Blue Mountains also have enough trad and multi-pitches to keep you busy. 
The setting of The Blue Mountains is also incredible. Many of the crags are incredibly scenic. 
In most of the areas, your approach starts on top of a plateau, where you then descend down into the valleys below to climb. 
This gives you a strangely secluded feeling for only being, in many cases, a few minutes away from civilization. 
The Blueys is one of Australia's best climbing venues, and is a must visit for any rock climber. 
A little over two hours to the south of Sydney, you'll find the small town of Nowra. 
Claimed by many of the locals to be the "best sport climbing in NSW", there are over a thousand routes to choose from. 
Many of the crags are dark and dingy, in sharp contrast to the picturesque scenery that is found in the Blueys. 
What Nowra lacks in aesthetics, it makes up for in bomber rock quality. 
It is generally accepted that the rock quality of Nowra well exceeds that of the Blue Mountains. 
Most of the routes in Nowra are relatively short, steep and powerful. 
Nowra also has different weather patterns than the Blue Mountains, which means you can head down south when things are too cold or wet up in the mountains. 
The Nowra crags also enjoy the added benefits of easy approaches, good free camping and close proximity to the town of Nowra itself. 
Nowra is another crag around NSW that is not to be missed! 
NSW's premier sea cliff climbing destination. 
Point Perpendicular offers high quality, exposed vertical sea cliff climbing at an incredibly beautiful location. 
Located on a Navy weapons range, it is only open on weekends and public holidays. 
The large majority of the routes are trad or mixed. 
Most sport routes are Aussie style carrot bolts requiring you to bring bolt plates. 
Not only is it one of the prettiest places I saw in Australia, the quality of rock is super good, vertical splitters for days! 
If you're a trad climber, Point Perp is absolute must visit. 
How to get to Sydney and the Climbing
Getting to Sydney itself is easy, as there are thousands of flights to the Sydney Airport weekly. 
Many of the crags and gyms around can be reached by public transport. 
Getting further out of the city, however, is going to be a little more difficult. 
A few of the crags in the Blue Mountains can be reached by public transport, but pretty much if you're climbing outside of Sydney, you're going to need a car. 
Luckily, there are many options to choose from at every budget. You can search your dates below:
If you're planning on heading outside of the city for a climb, you're unfortunately going to have to get there by car!
Where To Stay When You're Climbing Around Sydney
Sydney, being a major metropolitan area, leaves no shortage of accommodation options. 
If you're looking for the ultimate Sydney experience, head to the Eastern Suburbs to soak up some sun and enjoy the climbing to be found right on the beach! 
If you're looking for a cheaper part of town a bit closer to the climbing gyms, head to the Sydney Inner West. 
If you're looking to find climbers, head on over to our BRAND NEW FB GROUP and drop a post with your dates!
Of course, you could always just stay in the thick of the climbing itself.
Katoomba is in the middle of the Blue Mountains and offers a great list of hotels and even low cost hostels. 
Whatever you decide, if you're looking for low cost hotels, Booking.com is the way to go. If you use the widget below to book your stay, do so knowing that it supports this website and its development! 
Where to Get Climbing Gear Around Sydney
Mountain Equipment
First opened in 1963, Mountain Equipment is one of Australia's oldest and largest providers of climbing gear. 
With two large physical locations and a robust online store, they are one of the best places in AU to get your gear. 
In addition to climbing, they have a good selection of hiking, camping and other outdoor adventure gear. 
They also have a great selection on outdoor clothing, making Mountain Equipment your one-stop shop for all your adventure gear needs! 
Location(s):
Chatswood – 72 Archer St, Chatswood NSW 2067
CBD – 491 Kent St, Sydney NSW 2000
Hours
Mon-Wed, Fri – 9am – 5:30pm
Thurs  – 9am – 9am
Sat – 9am – 5pm
Sun – 10am – 4:30pm
Climbing Anchors
The place to go for all you gear nerds out there, as Climbing Anchors is Australia's specialty boutique climbing store. 
 The people working at Climbing Anchors are all extremely knowledgeable and friendly. 
The shop is small, but is absolutely packed to the brim with gear. 
It is the place to go to get expert recommendation and options on what gear, shoes, harness, and protection to buy. 
The only clothes sold in the store are a few specially climbing pants. 
Last time I went in to buy a carabiner for my GirGri, I picked one out and was about to buy it. 
The guy I talked to asked what I was looking for, and recommended instead that I buy the Metolius Element carabiner.  
In one of the most matter of fact recommendations I've ever received, he simply told me that "this is the one you want". 
As it turns out, he was totally right, as it is one of the best pieces of gear I've ever owned. 
All this is to say, this is the place to go if you're looking to get the right gear needed to safely climb in Australia and beyond! 
Location(s):
Alexandria – 8 40/42 O'Riordan St, Alexandria NSW 2015
Lane Cover – 1A/21 Mars Rd, Lane Cove NSW 2066
Hours (Alexandria):
Mon-Fri: 10am – 7pm
Weekend: 10am – 4pm
Final Thoughts
Don't forget to purchase travel insurance for Australia to protect you against illness, injury, and theft. 
Australia is a very expensive country, if you get hurt and don't have medical insurance, you'll be in big trouble! 
I use and recommend World Nomads Travel Insurance and you can get your custom quote here:
So there you have it. 
Everything you need to know to go rock climbing around Sydney, Australia. 
I hope you found it useful. 
Now I have a question for you.
Is there anything I missed? Or is there something you're dying to know more about?
Drop me a comment below, or a post in our BRAND NEW FB GROUP and I'll get back to you within a day! 
Climb on. 
Fore more reading, check out our article on Rock Climbing Auckland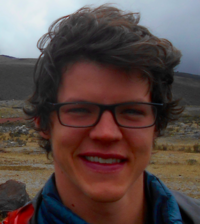 The Wandering Climber. Often seen at world class climbing destinations from around the world!