*2019 Update, Crazy Horse is currently closed to climbers due to a dispute with the land owners. It should be opened by the end of the year, check CMRCA's website for updates. 
Today I'm going to tell you everything you need to know about rock climbing at Crazy Horse Chiang Mai. 
This guide is the result of months of on the ground research by our travel experts. 
(In fact)
You can rest assured that this the best guide on rock climbing Crazy Horse that the internet has to offer. 
This guide is guaranteed to take you from zero to everything you need to know to head to Crazy Horse today!
I think you'll find it super useful. 
In this guide you will find:
Overview Of Rock Climbing At Crazy Horse Chiang Mai
Crazy Horse is a limestone crag located 40 km north of Chiang Mai Thailand. 
It is a relatively small climbing area, centered around the large iconic "horse head" buttress. 
The guidebook (printed in 2016) has about 200 routes listed, ranging from 5 – 8a+ on the French Scale (5.7 – 5.13c). 
All of the routes at Crazy Horse are bolted.
Prior to its closure In 2018, Crazy Horse saw an explosion of new bolting. 
It is now possible that there are over 300 routes at Crazy Horse. 
This makes Crazy Horse one of the largest rock climbing areas in Thailand. 
At the crag itself the zones are all close together and most are only a few minutes walk apart from each other.  
All of the areas are connected with well maintained paths. In addition, the belay areas have, for the most part, been flattened out and are clean. 
There is a good mix of climbing styles: slabby, vertical, slightly overhung and two caves. Most of the lower grades are dead vertical, while the harder grades are at least slightly overhung. 
The large majority of the routes at Crazy Horse are single pitch, but there are a handful of multis to choose from as well. 
Crazy Horse has something for everyone! 
Why Go Rock Climbing at Crazy Horse Chiang Mai
Though Tonsai in southern Thailand is the most famous place in the country to climb, Crazy Horse has its own charm and benefits which should not be overlooked. 
To start, Tonsai is oppressively hot and humid year round. 
Crazy Horse is located over 1,000 km further north than Tonsai and at an elevation of 300 m as opposed to Tonsai's sea level. 
This keeps Crazy Horse both dryer and cooler than Tonsai. 
In the winter it actually gets relatively cold at Crazy Horse, dropping to an average low of 15 °C (59 °F) in January. 
In addition, the month of January only sees an average of 4.2mm (0.17in) of rainfall at Crazy Horse, while in January Tonsai sees an average of 32mm (1.26in), about 760% more rain!!
Essentially this makes Carzy Horse a prime winter climbing destination.
These differences keep the humidity way down at Crazy Horse, giving you cool, crisp and dry days.
Sending temps anyone? 
Crazy Horse also sees way fewer climbers than Tonsai. 
During the week, expect to have the crag to yourself. On the weekends, "lines" can form in the popular areas but it is never an issue.
Northern Thailand is also much more economical when compared to southern Thailand. 
If you're looking to find climbers, head on over to our BRAND NEW FB GROUP and drop post with your dates! 
For instance, during the high season at Tonsai I would expect to pay anywhere from $15-$20 for a dorm bed and close to $30-$40 night for a private room. 
At Crazy Horse, you can get the same for less than half.
The same goes for food and transport, as the prices at Crazy Horse and nearby Chiang Mai haven't yet been inflated to reach Tonsai's levels. 
The much lower traffic of climbers also keeps the routes nearly rubber free, while many of Tonsai's climbs are now incredibly polished. 
Last but certainly not least, Crazy Horse has a great local community of friendly rock climbers from Chiang Mai who come to climb every weekend. 
You might actually meet some locals at Crazy Horse!
For more reading on Crazy Horse vs Tonsai see: "5 Reasons I liked Crazy Horse More Than Tonsai". 
When Should You Go Climbing at Crazy Horse
Crazy Horse Chiang Mai is located at a Latitude of 18.8° (compared to Tonsai's 8.0°), which means that there are small, but distinguishable seasons. 
The main climbing season for Crazy Horse goes from October to March, with the best months being December to February. 
The hottest month of the year in Thailand is April, but in May the rainy season begins which keeps the temperatures down a bit. 
Another factor to consider when climbing Crazy Horse is the farmer's burning season.
During this time you should expect thick black smoke covering all of northern Thailand. 
This usually happens sometime in mid to late February, and continues until April. 
I suggest avoiding this time of year, as the smoke is a nuisance and most certainly has negative health effects. 
For these reasons, I suggest climbing at Crazy Horse mid-October until mid-February. 
Guides, Where to Get Gear, and What to Bring to Crazy Horse
Crazy Horse has a printed and downloadable guidebook available for purchase. The printed guide book can be found at Chiang Mai's local climbing shop and climbing gym, CMRCA. 
CMRCA also has gear rental and a guiding service available. 
Rope
Most of the routes at Crazy horse Chiang Mai are between 15-20m, with a few close to 25m. 
This means that you can get up to 100% of the routes with a 60m rope. 
I usually advocate for dry ropes, but at Crazy Horse you can probably get away with a non-treated rope.
My pick: EDELRID Eco Boa 9.8mm, as it is a great all-around rope and ultimate value for your money. 
QuickDraws
100% percent of Crazy Horse's routes are bolted. 
They are also bolted very "generously" meaning that you'll probably need more quickdraws than you expect. 
I suggest bringing 15 sport climbing specific quick draws such as the Petzl Spirit Express.
It is without a doubt one of the best all around quickdraws ever made!
Helmet
With the large development of routes in 2018, there is still a lot of loose rock around Crazy Horse. 
Because of this potential for falling rock I suggest bringing a helmet like the Black Diamond Half Dome. 
The helmet is very comfortable, and is adjustable to fit just about any head shape. It is a great all-around helmet that you could expect to use for years to come. 
Climbing Shoes
Crazy Horse has a mix of climbing styles, so you will want something that can handle everything. 
For this I suggest a classic like the Anasazi Moccasym or the La Sportiva Miura. 
The Moccasym is the more comfortable of the two, but with a slightly lower performance. 
For me, the main downside of the Moccasym is that they're terrible for heel hooking, which you will most likely encounter a few times while climbing in Thailand. 
The Miura is one of the best edging shoes ever made, and is also great for smearing and toeing. This of course somes with reduced comfort and a higher price point.
That being said, both shoes edge and toe very well, and will get you up anything Crazy Horse throws at you. 
Belay Device
Last but not least you'll want to make sure that you have some sort of belay device. 
My pick for Crazy Horse would be a GriGri 2 or some other type of sport climbing specific gear. 
If you plan on doing any multi-pitching while you're at Crazy Horse, you will want to bring some sort of rappel device like the Black Diamond ATC Guide as well. 
How to Get To Crazy Horse Buttress From Chaing Mai
There are a number of ways to get to Crazy Horse Buttress from Chaing Mai. This article covers the 4 most common methods. 
SanKampaeng Hot Springs Van
The cheapest is the SanKampaeng Hot Springs Van. The van leaves everyday from this location at 7:40am, 11:40am, 3:40pm and 6:30pm. 
You'll have to tell the bus driver to let you off at the Jira Homestay which is located across the street from the entrance to the crag. 
From Jira's it is about a 15 minute walk to the crag. 
They return every day from the hot springs at 6:00am, 10:00am, 2:00pm, and 5:00pm. The hot spring is located about 10 minutes past the Crazy Horse Buttress. 
You can stand on the side of the road and flag the bus down, which will normally work if there is space in the van.
If you don't want to take the risk of missing the bus, you may want to have a local call ahead to make sure that they will stop for you.
The cost is 40 baht each way at the time of writing. 
If you're looking for more info on the Climbing in Chiang Mai, check out our article.
CMRCA Songtaew (Red Truck)
One of Chiang Mai's local climbing gyms and climbing clubs the CMRCA rents a private songtaew to leave directly from the CMRCA's convenient location in Chiang Mai's old city and drops you at the parking lot of Crazy Horse. 
The songtaews only run on days when there are enough people, so make sure to call at least a day ahead and reserve your spot. 
Normally, the songtaews leave at 7:30am from CMRCA and return from Crazy Horse at 4:30pm. 
The cost is 395 baht a person, round trip. Lunch can be purchased ahead of time for a cost of 75 Baht. 
Uber or Grabtaxi Rideshare
Both Uber and Grabtaxi rideshare apps are very popular in Thailand and work super well. 
This is probably the fastest, easiest and most convenient option to get to Crazy Horse. 
It cost about 400 baht each way, meaning that if you have two or more people it will be the same price or cheaper than using CMRCA's service. 
Rent A MotorBike
This is SE Asia after all? 
If you're an experienced rider, you might want to consider renting your very own scooter and drive yourself to Crazy Horse. 
A full day's rental will cost you between 150-200 baht plus fuel for the day. 
Important: The rental companies don't check to make sure you have the appropriate license required to drive a scooter in Thailand, but the police do. 
The police set up security checkpoints at various places throughout the city, and "randomly" flag down people driving by to check their paperwork.
If you're a foreigner, it is about a 100% chance that you'll get stopped if you happen to pass a checkpoint.
Even if you do have the required paperwork, it is likely that they're still try to extort you for a bribe. 
This, combined with the very busy roads and sometimes questionable driving habits of the locals makes this the most, um… adventurous option. Do so at your own risk.
Where to Stay When Climbing Crazy Horse
Due to Crazy Horse's close proximity to Chiang Mai, it is easy to stay in the city and climb at Crazy Horse in a day trip.
There are literally thousands of accommodation options available in Chiang Mai of every budget and style imaginable. 
If you want to stay within walking distance from the climbing however, Jira Homestay is your best option. 
Jira's is located across the road from the entrance to the crag, and is about a 15 minute walk from the climbing. 
Prices are 150 baht a night for a dorm room, 300 baht for a double room and 500 baht a night for a private bungalow. 
None have air conditioning unfortunately. Not a problem in the winter, but it certainly can be a factor depending on when you're there. 
They also allow camping on the premises for about the same price as the dorm rooms. 
They have free drinking water, a communal fridge, wifi and even let you borrow their motorbikes for free to go to the local shops to stock up on supplies. 
In addition, they have huge portions of great food, which makes for a perfect way to end the day after climbing. 
Jira Homestay is pretty much a climber's hostel, so it makes for an excellent place to meet climbers or look for a partner! 
Or, if you're looking to find a partner before you go, check out The Wandering Climber FB page to connect with our international community of climbers! 
Power and Wifi Around Crazy Horse
Thailand has fast internet. 
In the cities, expect to find regularly 20-40+ Mbps. Outside the cities it varies greatly, but it is still common to find reasonable 5-20 Mbps internet. 
Most of Thailand has strong 4G cell reception as well, so you can also plan on getting a SIM card in town and using that.
In the case of Crazy Horse, Jira Homestay has a good wifi connection of around 10-20 Mbps you can use. 
Thailand has, for the most part, a very reliable power grid, especially in the cities. There is no power at Crazy Horse itself, but you'll find it everywhere in town. 
How is the Bolting at Crazy Horse? 
The bolting at Crazy Horse has been under the supervision of the folks at CMRCA. 
They have done an incredible job keeping the area to a very high bolting standard. 
If you guys are reading this, my hat goes off to you. 
The overwhelming majority, if not all at this point, of the bolts at Crazy Horse have now been equipped with titanium glue-ins. 
For those of you unfamiliar, titanium glue-ins are pretty much accepted worldwide as the strongest and longest lasting bolt in existence. 
This is particularly true when referring to the highly corrosive conditions as seen in coastal areas such as Tonsai, where titanium bolts are the only acceptable material. 
The only critique I have of the bolting is that at times the routes are perhaps a bit overbolted! 
Don't be surprised to find yourself clipping the next bolt with the previous one still at your kne. 
Of course, I'd much rather see it this way than the opposite. 
Any of you who have visited a "old-school" climbing area like Suesca in Colombia or Joshua Tree in the US will know what I'm talking about. 
All this is to say, that bolt quality is the last thing you should be worried about when climbing Crazy Horse. 
Not to mention, before the area's closures in 2018, Crazy Horse saw a ton of new routes installed. 
This means that when Crazy Horse does re-open, there should be many new routes to choose from! 
Suggested Areas at Crazy Horse Chiang Mai To Climb
The Crazy Horse guide book currently has over 200 routes spread across nearly 20 crags.  
Here are a few suggested crags to get you started. 
Since most of the crags are good quality, I would just find the grade you're interested in and go from there. 
A digital version of the guide book can be downloaded here. 
If you're looking to find climbers, head on over to our BRAND NEW FB GROUP and drop post with your dates! 
Crazy Horse Buttress 
The closest area you'll reach from the parking lot with about a 2 minute approach. 
The southern exposure means that it gets cooked with sun starting at about 11am. 
This area has a nice range of easy to moderate climbs, making it a great place for just about any level. 
Expect to see hoards of guided tour groups here on the weekends. 
This is for sure the most popular crag at Crazy Horse, but also the most famous and iconic. 
Worth checking out for sure. 
Aircon Wall
Located just around the corner from the Crazy Horse Buttress is the Aircon Wall.
Due to its midday shade and cooling breeze, it is very popular for people looking to cool off. 
There are only 7 climbs in the 5.10-5.12 range, all of which are relatively steep and boulderly. 
The Hanging Gardens
A great beginner wall, with most of its climbs in the 5.9-5.10 range. 
Also has afternoon shade keeping things comfortable during hot days. 
The Junkyard
A great crag with afternoon shade. 
Don't let the name fool you, the rock quality here is excellent. 
The area even has a few cracks where you can throw in a hand jam or two. 
A perfect crag for the 5.10-5.11 climber. 
The Ant Hill
Bomber limestone on slightly overhanging routes. 
The perfect mix of power, balance and footwork. 
And absolute must-visit for anyone who climbs in the 5.11-5.12+ range. 
Intensify (5.12b) in my opinion is one of the best routes at Crazy Horse. 
The Heart Wall
The best crag at Crazy Horse, period. 
One of the latest crags to be developed at Crazy Horse, it offers a great range of sustained slightly to very overhung routes. 
The rock quality is of superior quality, some of the best limestone I've touched in SE Asia. 
The crag has all day shade, and some of the routes stay dry in the rain. 
Due to the relatively "long" approach (about 25 minutes), the crag sees almost no climbers. 
This means that if you're willing to head out there, you'll have some of the highest quality 5.10-5.11 climbs in SE Asia all to yourself. 
Yes please. 
Rest Day Activities Near Crazy Horse Chiang Mai
Chiang Mai is one of SE Asia's most popular travel destinations. 
There is a huge amount of rest day or general tourist activities to do when you're not climbing. 
SanKampaeng Hot Springs – Remember those vans I mentioned before? Well, if you continue 10 minutes past Jira's Guesthouse, you will arrive at the springs. The perfect activity when you need to rest after long days of climbing. 
Doi Luang Chiang Dao – Chiang Dao is a beautiful village 70 km north of Chiang Mai. Not only is it the second largest rock climbing area near Chiang Mai, it also has the third tallest mountain in Thailand, Doi Luang (2,200m). 
Other than this, make sure to enjoy some delicious Thai food and get a massage to help speed your recovery for the next day's climbs! 
Last Thoughts
Now I want to hear what you think. 
Was this guide useful for you? 
Or maybe I'm missing something important. 
Either way, please drop me a comment below and let me know! 
If you're looking to interact with The Wandering Climber's international community, get beta, or find partners, head to our BRAND NEW FB Group now. 
Keep on climbing!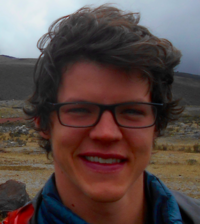 The Wandering Climber. Often seen at world class climbing destinations from around the world!