*2019 Update – Crazy Horse Buttress and Chiang Dao are both currently closed to climbers. Fortunately, the situation is improving and it is possible that it we be opened shortly. Check CMRCA's website for updates.  
Today you're going to learn exactly where to rock climbing around Chiang Mai, Thailand. 
Both indoor and outdoor. 
(The best part)
The info in this article comes from months of on the ground experience. 
In fact, you can rest assured that this is the best resource online for Chiang Mai's rock climbing. 
This post will walk you through the best areas to climb outdoors around Chiang Mai, review the city's climbing gyms and so much more! 
After reading this, you'll have all the knowledge you need to go rock climbing around Chiang Mai, guaranteed. 
Here we go!
Where Is Chiang Mai and Why You Should Climb There
Chiang Mai is located in Northern Thailand in the "Chiang Mai Province". 
It is the largest city in northern Thailand.
Chiang Mai is a highly popular destination for backpackers and travellers, and has recently started to become more popular for climbers. 
Historically, Tonsai in southern Thailand has been synonymous when referring to "Thailand Climbing". 
Though that still is the case, Tonsai has in many ways become a victim of its own success, causing climbers to look for other "nearby" options. 
Even though Chiang Mai rock climbing can't (yet) compete with Tonsai in overall quantity of routes, it has a few distinct advantages over its famous big brother. 
To start, Chiang Mai and its surrounding areas are much cheaper when compared to southern Thailand. 
This includes food, accommodations and transport.This is certainly a factor worth considering for all of you budget travelers (read: dirtbags) out there. 
In addition, due to Chiang Mai's higher altitude (about 300m), the weather at Chiang Mai and the surrounding area is cooler and less humid. 
In fact, Chiang Mai is about 5°C (10°F) cooler than Tonsai on average. 
This somewhat milder climate gives you nice winter climbing conditions, especially in the winter where temperatures drop to about 15°C at night, and reach 20°C during the day. 
Chiang Mai and more specifically Northern Thailand's most popular crag, Crazy Horse, has not achieved the same recognition from the international rock climbing community.
Because of this, crowds here are almost non-existent, especially during the week. 
Due to the lower traffic, routes have yet to become polished with shoe rubber, something which happened at Tonsai long ago. 
And last but not least, Chiang Mai has a great local community. 
They make not only the gyms but the crags much more friendly places and easy to make connections. 
When to Go Rock Climbing in Chiang Mai
Chiang Mai is located in Northern Thailand at an elevation of around 300m. 
This low latitude and moderate elevation gives Chiang Mai a relatively unique "tropical savanna climate". 
As is typical of most areas in SE Asia, Chiang Mai's seasons are generally referred to as "dry" and  "wet". The dry season is October to March, the driest month being January. 
The dry season is without a doubt the best time to rock climb in Chiang Mai. 
The temperatures in the dry season are also the coolest, with temperatures reaching a daily high between 21-24 °C  (70-75 °F) in these months. 
It is possible to climb almost the entire year, but as the temperatures rise you will most likely be stuck to early morning climbs in the shade. 
In the wet season, it rains pretty much every day, but dries super fast, many times within an hour or less. 
The air quality around Chiang Mai and the surrounding area is also an issue, as the farmers burn their fields starting late February until April. 
This causes thick black smoke which blankets the surrounding area. 
Of course it is possible to climb with the smoke, but it is unpleasant and I'm sure has some negative health effects. 
I'd certainly avoid this time of year if possible. 
Where Can I Go Rock Climbing Around Chiang Mai?
There are a few different options that I'll be covering in this post regarding the climbing around Chiang Mai, both indoor and outdoor. 
Chiang Mai has three indoor climbing gyms CMRCA (Chiang Mai Rock Climbing Adventures), No Gravity and Powerbank the Energy Club. 
Two of which are bouldering only gyms. 
In addition to these indoor gyms, Chiang Mai has 3 main outdoor climbing areas. 
They are Chiang Dao, Lampang and the most famous and developed: Crazy Horse.
The following sections of this post will be reviewing the rock climbing gyms, and providing the information you need to go climb outdoors. 
Outdoor Rock Climbing at Crazy Horse
Of all of the places to climb in Northern Thailand, Crazy Horse is the most developed and most famous. 
Crazy Horse is located about 40 km outside of the city of Chiang Mai itself and first started getting developed in the 90s. 
The number of routes and climbers has steadily grown since then, as there are now around 200 routes of various difficulties, ranging from 5 – 8a+ on the French scale, or about 5.7 to 5.13c. 
At Crazy Horse, there is something here for almost everyone. 
Apart from the crag, there is a great rock climbing community in Chiang Mai centered around Crazy Horse. 
This makes it a good place to go climb with some locals!
If you're looking to find climbers ahead of time, I suggest posting on our FB group!
Crazy Horse has more and more been entering the backpacking circuit as well, meaning that there are almost always travelers to climb with. 
If you're looking for partners, I suggest staying at Jira's Homestay. 
Its clientele are mostly climbers, and it is conveniently located a 15 minute walk from the rocks. 
Outdoor Rock Climbing Chiang Dao
Chiang Dao is located 70 km directly north of Chiang Mai, on the outskirts of the small village which gives the crag(s) its name.  
The climbing at Chiang Dao is spread out across multiple crags, and a car is required to arrive. 
Inquire at CMRCA if you wish to climb at Chiang Dao. 
They will be able to provide more information on routes and the current situation of the climbing. 
Outdoor Rock Climbing Lampang
Lampang is Chiang Mai's newest outdoor climbing location!
And the best part. 
It's open to climbers!!
Thank god. 
During Crazy Horse and Chiang Dao's closures, CMRCA's hardworking staff have opened up Northern Thailand's newest area. 
Located about 100 km southeast of Chiang Mai, it is the farthest of the three areas mentioned here. 
But I'm not complaining. 
They also say that they plan to have 50 routes open by the end of July 2019. 
Sweet. 
I haven't had the chance to climb here and it wasn't open during my trip to Chiang Mai in 2018. 
From the pictures it looks like the rock is good quality limestone, textured with lots of little pockets and edges. This style makes for very fun balency technical climbing with a nice mix of power. 
I'll be sure to check it out next time I'm in town. 
Trips are being run through CMRCA. 
Indoor Climbing Gyms In Chiang Mai
Chiang Mai currently has three different climbing gyms spread across the city. 
Two of which only offer bouldering but, one has a roped climbing area and small bouldering wall.
Each gym has its own strengths and weaknesses, so to help you choose I've included a quick synopsis of each.  
CMRCA (Chiang Mai Rock Climbing Adventures)
CMRCA is without a doubt the "leader" of Chiang Mai's climbing community. 
Not only does CMRCA have a climbing gym, but also a gear and rental shop, guiding service and leads new route development in the area. 
CMRCA is located in the old city of Chiang Mai, which is super convenient for travelers as most are staying in this area. 
It has one large bouldering wall which is packed full of holds. 
They do a good job of setting fun routes at various difficulties, but they just don't have a lot of space to work with. 
In addition to the bouldering wall, they have some good climbing specific training equipment such as a campus board and a few different hangboards. 
The holds and equipment are all in great shape… I found that they make good use of what they have. 
If anything, I would say that CMRCA is a great place to train as opposed to just "climb". They have a wall to warm up on and you can try a few hard routes before heading on over to the campus board. 
Personally, that's all I need to stay occupied. 
No Gravity
Located a few miles north of the old city, No Gravity is the only gym in Chiang Mai where you can practice top roping and lead climbing. 
In addition to the roped climbing, they have a small bouldering area. 
The route setting wasn't particularly inspiring, but it is better than nothing.
It is the best place in town to get some endurance training in. 
*If you're looking for someone to get a gym sesh in while in town, head on over to our BRAND NEW FB GROUP and drop us a line! 
In addition to the roped and bouldering area, they have a few hangboards and a small campus board. 
The holds and overall equipment of the gym was in average quality. They serve a purpose, but there is a ton of room for improvement. 
This is a better place to go if you just want to "climb" for a bit and don't care too much about the quality of the routes. 
I'd say if you're looking to "train", head on over to CMRCA. 
Powerbank the Energy Club
Located well outside of the old city of Chinag Mai, Powerbank is the newest "climbing" gym to open up in Chiang Mai. 
I say "climbing" because it is really a normal fitness gym with a bouldering wall in the back. 
That being said, they've done a pretty good job with it. 
The bouldering area has a vertical section and a nice roof to play around on. They also have a hangboard to use, but apart from that there isn't any additional climbing training equipment. 
However, there is a complete fitness gym on the other side of the building, so you could certainly get a great workout in if you wanted. 
It is located way outside of the Old City, so if you're staying there it isn't going to be the most convenient option. 
Come check it out if you're you're looking for a workout, but if you're looking to "climb", the other two gyms are better options.
Climbing Gear and Rentals
Outside of Bangkok, Chiang Mai is probably the best spot in Thailand to buy or rent gear. 
This is all due to the hard work of our friends at CMRCA, who not only have lead the charge bolting in the area, but have a well-stocked gear and rental store. 
They have a good selection of climbing gear, camping supplies and clothes to choose from. 
Don't expect REI's selection, but for Thailand this is about as good as it gets. 
I'll note that the prices are most certainly higher than they are in the US. 
But keep in mind that all of the equipment is imported from either Europe or America. 
Support your local businesses! 
If you're new to climbing, you can also find a guide at CMRCA to take you out on the weekends to show you the "ropes". 
Power, Wifi and Internet Around Chiang Mai
Thailand in general is one of the most "developed" countries in SE Asia. Chiang Mai in particular is world famous for being a digital nomads hotspot. 
That is in part due to the plethora of high speed internet. 
Anywhere you stay in Chiang Mai will have wifi, and just about everywhere outside the cities will have it too. 
I'll also mention that Thailand uses "American" type "A" plugs and the Asian style type "C" plugs. 
Rest Day Activities Around Chiang Mai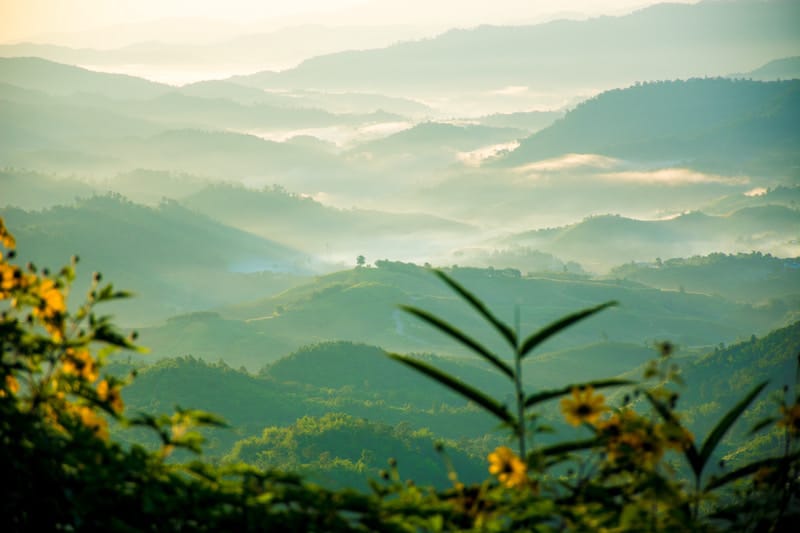 One of the coolest parts about going rock climbing around Chiang Mai is the huge amount of rest day activities available. 
Chiang Mai is a very popular spot for backpackers and tourists. 
And for a good reason. 
The northern part of Thailand has less people, more nature and in my opinion, is more beautiful. 
It is also one of the cheapest parts of the country. 
Apart from the many attractions close to the city itself, the nearby cities of Pai and Chiang Rai have become very popular for tourists.
Pai is known for having an ultra relaxed "hippy" vibe, a great place to relax and recover after hard days of climbing. 
Chiang Rai has some of Thailand's most beautiful landscapes, and is packed full with trekking and other attractions. 
Chiang Rai is Chiang Mai, only about ⅕ the size and much more laid back. 
Not to mention, it serves as a great stepping stone if you're on your way to Loas. 
What Did You Think?
Now I've walked you through the best places to climb around Chiang Mai. 
You are ready for your trip? 
Now it's your turn. 
Head over to our new FB group to find partners, ask questions and connect with TWC's international community from around the world! 
This is the place to ask questions for me or other people in the community who have actually climbed at Chiang Mai ;). 
You won't regret it. 
Climb on!
More more reading check out our guide on the best rock climbing in Thailand.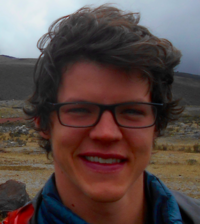 The Wandering Climber. Often seen at world class climbing destinations from around the world!