Today I'm going to show you absolutely everything you need to know about Margalef Spain climbing. 
(No Joke)
In fact, this is the exact same info I used during my two month climbing trip through Spain. 
If you're looking for everything you need to know about what Margalef rock climbing has to offer, look no further. 
In this guide you will find:
Overview, Intro To Margalef Spain Climbing
Located in the Catalonia Mountains of Northern Spain, you will find the small town of Margalef. 
This town, once all but unheard of from the outside world, has risen from obscurity to outright fame (for rock climbers of course).
Magalef is now generally accepted as one of the best sport climbing destinations in the world. 
Bolting first began in Margalef in the late 90s. Then, in the early 2000s, permission was granted by the local authorities to bolt more areas.
With the tremendous hard work from local climbers, a huge number of new routes appeared. 
Margalef exploded to worldwide fame after a few pros, such as Dani Andrada, Iker Pou and Chris Sharma, started putting up some of the incredible tough lines in the area. 
Chris Sharma's First Round First Minute (9b) is a shining example of this, which stands as one of the world's most difficult ultra-hard sport climbs, and has still only seen a handful of assents. 
The limestone rocks in Margalef are a very unique mix of pockets, cobblestones and tufas, many of which are very steep and bouldery. 
With over 1,500 routes, Margalef has something for everyone. It includes many beginner routes starting at 4+ going all the way up to 9b+, sometimes expert and beginner routes located only a short walk away. 
To put it into some perspective, during my multi-month climbing trip in late 2019, I got to visit some increible areas like the Todra Gorge, Chulilla an El Chorro. 
Of all the nearby areas I got to sample, Margalef stood out, by far, as the highest concentration and best quality of routes. 
All of this is to say that Margalef is an out of this world rock climbing destination, and is an absolute must visit at least once in your lifetime for any climber. 
Where is Margalef Spain and How To Get There
Margalef is located in the Northern Spanish province of Tarragona in the Catalonia region. 
The town is located about 170km west of the city of Barcelona, or about a 2.5 hour drive. 
It is possible to get to Margalef by bus, however, most of the crags are too far of a walk from town. 
So it is pretty much obligatory to have a car. 
How To Get To Margalef By Car
By far the easiest and fastest way to get to Margalef is by car, as it is a small town and public transport is limited. 
Cars can be rented super cheap in Spain, sometimes on 5-10 euros a day if you book early. 
You'll most likely be coming from Barcelona, as it is the closest major airport. Here you can rent a car, get supplies and be on your way. 
It is worth mentioning that there are a lot of tolls between Barcelonia and Margalef. You can avoid them with google maps, but it adds about 20 minutes to the drive. 
How To Get To Margalef By Bus
If you're coming by bus, you can take one either from the town of Reus or the town of Falset.
From Falset, the bus company Domenech has daily buses that leave from the town and arrive in Margalef about an hour later. 
The timetable for the bus line F1 to Margalef can be found here. 
From the larger city of Reus, there is a bus once a day which leaves at 6pm and arrives at Margalef at 8pm. 
This bus is with the company Plana, and timetables can be found here. 
Margalef Spain Climbing Weather: When Is The Best Time To Go Climb?
In Margalef it is possible to climb almost year-round, with the exception of, perhaps, the summer, when it can get unbearably hot. 
In November-February, you should expect to see cold temperatures (dropping to below freezing at night isn't unheard of).
During those months make sure to stay in the sunny crags (there are many to choose from). 
January and February do see slightly more rain in comparison to November and December, but even when it does rain it is usually pretty light and usually dries quickly.
Summary: Margalef is undeniably one of best winter climbing destinations in Europe.
If you're looking to find climbers, head on over to our FB GROUP and drop a post with your dates!
The fall and spring seasons are arguably much more pleasant temperatures, but can be pushing to the warm side. 
You should expect to be spending more time in the shade during these months, depending on your preferences, as it is certainly possible to climb in the sunny crags at this time as well. 
In summer you'll likely be stuck in the shady crags, though, during mornings and late afternoons the temperatures calm down a bit. 
Essential Gear When Rock Climbing Margalef Spain
Margalef Spain Climbing Guide Book
There are a handful of guidebooks out there for Margalef, but two that I'd like to recommend. 
The main Margalef climbing guide, aptly named "Margalef," just came out with a new edition in 2019. 
It is an incredibly well put together guidebook, with great route descriptions, approaches and photos of all the crags. 
The Margalef Spain climbing guide also includes a simple system to recommend routes; a star being for a good route and a "Top 10" being for an excellent route. 
This comes in very handy when you're new to the area and trying to test out the classics. 
I'm not aware of the guide being available online, however, it can be found all over town like in the "La Botiga" grocery store and El Pont campsite for instance. 
Another excellent option is the Tarragona Climbs. 
Check Price and Reviews On Amazon
Authored by none other than Dani Andrada, the guide offers the select crags of Margalef and many of the other excellent crags in the area.
Though it is understandably less in depth than the full Margalef guide, this has more than enough to keep you occupied for weeks (or months) on end. 
If you're planning on exploring Margalef's climbing and surrounding areas such as Siurana, and not looking to spend 30 euros for each area's guide, this is the way to go.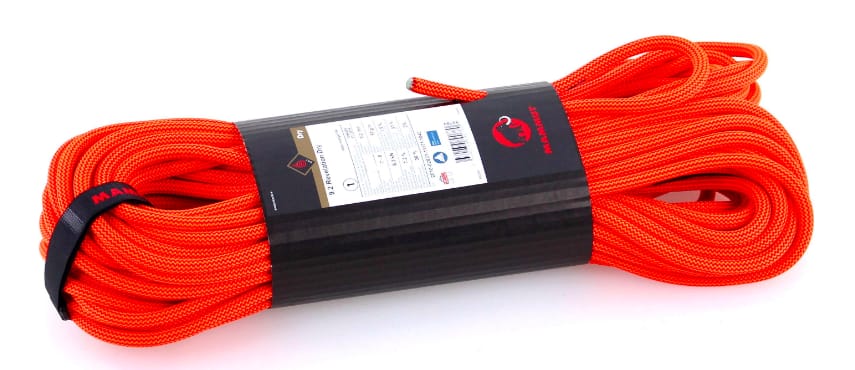 Check Price and Reviews On Amazon
The overwhelming majority of the routes in Margalef can be climbed with a 60m rope. 
That being said, there are a few areas (La Cathedral for instance), where a 70m or in very rare circumstances a 80m rope is required. 
However, out of the 1,500+ routes in Margalef, I'd estimate that about 90% can be climbed with a 60m, so you probably don't need to worry about getting a longer rope here (in nearby areas such as Chulilla, however, this is a different story!)
Check Price and Reviews On Amazon
Margalef is a pure sport climbing destination. 
There is absolutely no need to bring any type of trad gear here. 
A rack of sport climbing specific quickdraws like the DMM Alpha is all you need to get up all the routes Margalef has to offer. 
The large majority of the routes can be climbed with a rack of 15 quickdraws or less. 
There are virtually no multi pitch routes in Margalef, meaning that you can leave the reversos and other alpine gear at home!
Check Price and Reviews On Amazon
Climbing salve: let's be honest, your skin will get wrecked! But for real, the legendary pockets of Margalef are going to take a toll on your skin. 
Margalef requires the use of the skin surrounding your fingers, as opposed to just the pads themselves. 
Unless you spend a lot of time climbing here, it is very unlikely you'll be used to the unique rock conditions in this area when you first arrive. 
Check Price and Reviews On Amazon
Similar with the climbing salve, make sure to bring some tape to reinforce those fingers and protect those joints! 
Tape can be found at the campsite on the edge of town, but I'd suggest stocking up beforehand.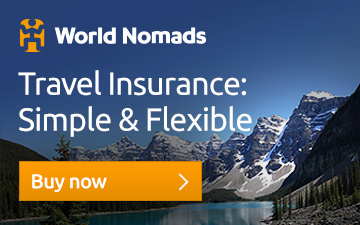 For those of you with passports outside of the EU, be aware that you will not be covered under your health insurance plans back home.
Being uncovered mixed with an "adventure" sport like climbing can obviously lead to problems. 
Do yourselves a favor and take a travel insurance plan. 
In less than 5 minutes you can take out a plan through World Nomads which will 100% cover you for rock climbing, canceled flights and lost or stolen bags. 
World Nomads is the largest and most reputable travel insurance company in the world by far. 
Make sure to pick the "Explorer Plan", as that plan specifically lists outdoor rock climbing under the policy. 
Go here to read more about travel insurance and why you can't travel without it!
Margalef Spain Climbing: Area Ultimate Crag List
Margalef is one of the world's top sport climbing destinations, period. 
Of the over 1,500 routes in the guidebook, 446 are between 6a-6c+, 565 are in the 7a-7c+ and 360 are 8a and up. 
Though Margalef's climbing has been made world famous by its super hard sport routes, there is a huge number of beginner and moderate grades here, making this a great place for everyone. 
Apart from the climbing itself, Margalef is an utterly beautiful and unique place. 
The town has a sort of magic about it.
Margalef is this tiny medieval looking village, complete with cobblestone roads, tiny streets and alleys and the type of stone church you'd expect to see in Spain. 
Not to mention it's totally secluded from the outside world! Smack dab in the middle of endless boulder fields, mixed in with olive groves and other crops. 
You could spend years climbing here and only scratch the surface of what Margalef has to offer. 
I won't be going into route details here, as you should refer to Margalef's super high quality guidebook for that. 
I'll simply supply a few suggested crags with a good range of route difficulties to get you started. 
Dani Andrada and Pete O'Donovan's Tarragona Climbs guidebook also offers select routes in Margalef as well as many of the other surrounding areas such as Siurana and Montsant.
This would be the best choice if you're only spending a few weeks in Margalef and if you plan on sampling some of the other nearby areas. 
Raco de Les Espadelles
The king crag of Margalef's climbing. 
Raco de Les Espadelles is a beautiful cliff band stretching for a few km and has about 100 routes. 
It is both the most famous and popular crag in all of Margalef.
The crag, for the most part, is very overhung with amazing quality rock, great belay spaces and a nice easy approach. 
What's not to love?
Bonus: The Espadelles Extension, located about a 15 minute walk further down the same cliff band, was one of my favorite crags and has a great selection of climbs in the 7b-8a range. 
Punta Espadelles
If you're looking for something a little more vertical, look no more. 
Punta Espadelles is located adjacent to Raco de Les Espadelles, and has a nice selection of moderate climbs in the 6b to 7b range. 
The routes here are all nearly vertical with good quality rock. The climbs here are all pretty good, so take your pick. 
Ca La Marta / Raco de Le Taverna
Located on the other side of the valley from the Raco de Les Espadelles sector, the Ca La Marta area. 
I really liked this sector, as it had a good mix of harder vertical routes that relied a bit more on technique and balance as opposed to pure finger pocket strength. 
This sector has some really nice climbs in the 6b to 7a range, with some more difficult ones nearby if you're interested. 
If you're looking to find climbers, head on over to our FB GROUP and drop a post with your dates!
Also a good place to go if you're looking to escape the crowds a bit and get away from the sun on hot days. 
Stutils Perfums (7a) and Phaloides (7a) I found both particularly enjoyable, techy slab moves on pockets, just wonderful. 
Culample 4
An excellent sector with mostly vertical to slightly overhanging routes. 
Culample 4 probably has the highest concentration of 5 star classics in the 7a-7c range in Margalef. 
If you're climbing these grades, this area is a must visit. 
The Chemical Brothers (7a) and Whiskey Comadre (7b+) stood out for me as particularly amazing routes, worth your trip to Spain for these alone!
Raco de La Coma and La Catedral
Now, during my time in Margalef we had uncharacteristically wet weather, leaving these two areas wet for the duration of my stay. So, unfortunately, I didn't get to sample these areas. 
We did walk back one day to check it out, and all I can say is wow. 
Whereas most of Margalef is known for its pockets, Raco de La Coma, out of nowhere, has these amazing tufas that are a totally different style of climbing. 
La Catedral is a little more ubiquitous than what is found in the rest of Margalef. 
But from a glance it appeared to be some of the most impressive climbs I'd seen in Margalef. 
These areas are hard. Almost all the climbs are hard 7th grade well into the 8th. 
If you climb 8a, there is a massive concentration of 5/5 mind blowing mega classics which are enough to make you quit your job and spend the rest of your days in Margalef's perfection. 
Other Recommended Climbing Areas in Spain
As you're most likely already aware of, Spain is stacked for climbing. We've included a few more recommend areas to check out if you have time.
Chulilla Climbing
The Chulilla climbing area is located less than an hour outside of Valencia, is one of Spain's lesser known world class sport climbing destinations. If is legendary for its mega long (35-40m) routes and incredible tufas. I have to say, this place doesn't get the attention it deserves, it is a must see if you're in the area.
El Chorro Climbing
Located in Málaga, only about an hour from Southern Spain's world famous beaches, you'll find the El Chorro climbing area. This is one of Spain's original sport climbing destinations, with bolting starting back in the 1980s. With its cool crisp temperatures in the mornings and essentially nonexistent rain, it has been on the Europe's top winter climbing destinations for decades.
First Round First Minute, Mundo Perfecto and Other Famous Stuff For Pros
One really cool thing about Margalef is that there are so many famous mega-hard lines mixed right in with the climbs for us normal people.
A great example of this is First Round First Minute. Originally climbed by Chris Sharma then repeated later by Adam Ondra, this is one of the most famous hard climbs in the world. 
El Laboratori crag, where the climb is located, literally goes over the road. And located directly above it with the same parking you can find other crags like Can Llepafils or Can Lolo, great beginner areas with great climbs in the 4-6b range. 
There are very few places on this earth where you'll see such a contrast of superb quality and highly accessible routes. 
These are the things that make climbing Margalef so special. 
Bolts Around Margalef
Although super famous for climbers, Margalef is a relatively new climbing area. 
For this reason, there are few bolt quality issues. 
That being said, the authors of the Margalef Guide book have been in charge of the very few routes which do need to to be rebolted. 
If you see anything suspicious, you can reach out to the authors directly at: hello@margalefclimb.com. 
The only thing you might need to watch for is the chains up top, as it is standard practice to lower directly off the chains, so the popular routes can get worn down.
Margalef Spain Climbing Accommodations: Where to Stay
Due to Margalef's increase in popularity over the years, a range of paid campsites and accommodations have appeared around town. 
Also due to the narrow roads and limited space around the town, camping outside of the restricted areas is prohibited.  
Margalef Spain Camping Areas
The city council has two different camp spots which are very affordable.
El Pont is located on the edge of town, and has excellent amenities such as a hot shower, washing machine, a small climbing shop where the guide book and chalk can be bought, and a cafe with internet. 
The other Margalef camping option is the La Presa campsite, located about a 10 minute drive outside of Margalef. 
It is the more "rustic" option of the two, with less amenities. It has a bathroom, picnic area and various outside barbecues. 
What it lacks in amenities, it makes up for in location. La Presa is located within walking distance from many of the crags, most notable being the Raco de les Espadelles cliff band. 
These campsites do fill up during the peak seasons, so it is highly recommended to make a reservation ahead of time. 
You can see updated pricing information and contact info at this website. 
Other Accommodations Around Margalef Spain
There are a handful of guest houses around the town, all of which have appeared in the last few years to accommodate the climbers. 
A few can be found on AirBnB, but most reservations must be made ahead of time by emailing, heading to their specific website or writing on whatsapp. 
It is highly suggested that you do so if you are going during European holidays or during the spring or autumn seasons. 
Hostel/Refugis In Margalef
There are two hostels in town: Margalef Onsight and Refugi de Margalef. 
Both have good amenities, but my favorite goes to the Refugi as it has a cafe, small shop and it is run by Jordi Pou, the godfather of Margalef's climbing. 
Info
Refugi de Margalef
+34 977819008
+34 677611098
Margalef Onsite
+34 600530264
Hotels

If you're looking for a hotel-style accommodation, there are a handful of these around town as well.
Ca Calbet is probably the most well known option in town. It has nice, private rooms with a restaurant downstairs. 
Cal Boli and Fonda Margalef are two other accommodation options in town that you can take a look at as well. I didn't get a chance to check them out but I wanted to put them here to add a few more options to the list as many of these accommodations do fill up during peak times. 
Info
Ca Calbet
+34 977819321
Fonda Margalef
+34 977054922
Cal Boli
+34 686708759
Apartments For Rent In Margalef
In addition to the hotels and camping, there are quite a few apartments for rent around town. This is probably the best option if you're traveling with a group of people, and are looking to stay for a while. 
I stayed at the Casa Catalunya. Owned by Mac, a local climber and England native, who decided to make Margellf his permanent home. 
If you're looking to find climbers, head on over to our FB GROUP and drop a post with your dates!
He has two apartments of different sizes, both of which are very comfortable and highly recommendable. 
His larger apartment has beds for up to 8 people, so if you have a big group this is probably the only option in town. 
Cal Eugenio is another popular choice for climbers. They have three different apartments, and space for up to 4 people. 
Info
Casa Catalunya
+34 603632830
Cal Eugenio
+34 977819900
Food, Restaurants and Water Around Margalef Spain
Buying Groceries
As far as groceries stores in Margalef, there is only one option: La Botiga. 
Located in the center of town, La Botiga has a small but surprisingly complete selection of food including: fruits, veggies, booze, fresh bread, cheeses and milk. 
The only downside, other than the rather limited selection, is that the prices are about 50-100% higher than what you might find in the large supermarkets in bigger towns. But what do you expect? 
The owner is a Romanian native and one of the nicest people I've ever met, always smiling and eager to help you out! 
Hours are quite limited, and are as follows:
10:00-13:00 in the morning and 18:00 to 20:30 in the evenings. 
Cafe Vernet
Cafe Vernet is the only real cafe/bar in town. 
Open every day (even during siesta times).
They have everything you might expect in a small Spanish town cafe such as beer, wine, coffee, Wifi, and a rather limited selection of food. 
Restaurants
As far as restaurants, the options are pretty limited in town, as you might expect. 
The only real "restaurant" I found was located on the first floor of the Ca Calbet hotel. 
They have a great selection of local Spanish food and drinks for you to enjoy. 
I personally really liked Ca Calbet's restaurant. It has that nice small and cozy cellar feel which I grew so fond of during my time in Spain. 
Fonda Margalef, Cafe Vernet and the Refugi de Margalef have restaurants to try out as well. 
Power, Cell Signal and Wifi In Margalef
The little section I've been throwing in lately for all those digital nomads out there. 
Margalef is a great place to post up if you're in need to get some work done. As Spain is a very developed country, there is no shortage of internet to be found. 
I was using Orange for my cell signal, and I had fast 4G in the town, and reasonable reception outside of the city. 
At my apartment (Casa Catalunya) I had blazing fast 60mps internet, fast enough for any work I had to get done. 
The internet in Margalef was way better than some of the other small towns I went to climb in such as Chulilla. 
This is of course to say that Margalef makes for an excellent spot for all you digital nomads to post up for a while! 
And don't forget to purchase travel insurance for Spain to protect you against illness, injury, and theft. This is a super important thing to have on hand. I use and recommend World Nomads Travel Insurance and you can get your custom quote here:
There you have it. 
The internet's ultimate guide on rock climbing Margalef. 
(Now it's your turn)
Did you find this guide useful?
If so, it's up to you to share this with your friends and get the word out about the amazingness Margalef has to offer! 
Climb on.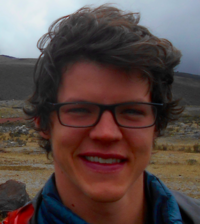 The Wandering Climber. Often seen at world class climbing destinations from around the world!