Today I'm going to show you everything a first timer needs to know about rock climbing in Chulilla Spain. 
(In less than 10 minutes)
In fact, this is the information I put together during a month of climbing Chulilla's best routes! 
I'm going to cover absolutely everything that someone new to Chulilla needs to know to make climbing in one of Spain's best sport climbing spots a breeze. 
Let's dive right in:
Why Go Climbing In Chulilla Spain?
Spain is amazing county for rock climbing, with literally thousands of climbing destinations in Spain to choose from, you might be scratching your head wondering where to start.
Ladies and gentlemen, I present to you the limestone paradise of Chulilla.
Only a few minutes walk outside of the city you'll find hundreds of perfect limestone lines ripe for the taking. 
The climbing in general is vertical to slightly overhung, very long (an 80m rope is a 100% requirement here), with lots of tufas, and balency crimps. 
Not to mention. 
The weather in Chulilla is perfect for climbing. The winters are super cold and crisp, while the summer and spring warm up a bit to make for a more pleasant day out. 
Apart from the climbing, Chulilla has an incredibly strong and friendly climbing community. 
The climbing and camping areas are centrally located, focused around the "climbers bar" on the edge of town, which makes it a perfect place to show up to meet some new friends or find a partner. 
All this is to say is that Chulilla is a world class limestone sport climbing destination and an absolute must visit. 
Suggested Gear List When Climbing Chulilla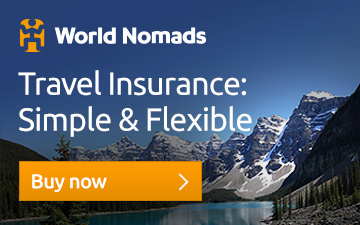 For those of you coming from outside of the EU, keep in mind that you may not be covered in Spain. 
Couple this with adventurous activities like rock climbing, risk of lost baggage or theft, and the all too common food and waterborne illnesses, and you have a recipe for disaster. 
Furthermore, many travel insurances say that they cover "adventure" sports like climbing, only to discover that once you read the fine print they add in special inclusions like requiring you to climb with a certified guide to be covered.
The fastest, easiest and most respected travel insurance in the world which covers rock climbing is World Nomads. 
Be sure to select the "Explorer Plan" on the next page so that you'll be covered for outdoor rock climbing! 
Go here to read more about travel insurance and you can't travel without it!
Check Price and Reviews On Amazon
The routes at Chulilla are long. 
An 80m rope is 100% recommended here, as most of the classics are 35-40m. 
The rock at Chulilla tends to leave a lot of black residue on your rope. Due to this I'd suggest making it a dry-treated rope, as it will keep the dirt out and greatly extend the life of the rope. 
My pick: Sterling Rope Evolution Velocity. It is a highly durable, versatile, and tested tried and true climbing rope. 
This rope has 35% of its weight coming from its sheath and Sterling's new DryXP UIAA certified water repellent technology, which makes it highly water, dirt, and abrasion resistant.
It is one of the most resilient ropes on the market, and will keep you safe fall after fall. 
Check Price and Reviews On Amazon
Chulilla is a sport climbing destination. There is absolutely no need to bring any type of trad gear here. 
A rack of sport climbing specific quickdraws like the DMM Alpha is all you need to get up all the routes Chulilla has to offer. 
Since the routes are so long, you'll want to have a set of at least 18, maybe even more. 
Check Price and Reviews On Amazon
Apart from what is mentioned above, you'll want to bring your "normal" sport climbing gear with you.
This includes equipment that you might imagine such as a GriGri, helmet and harness. 
Check Price and Reviews On Amazon
Climbing salve: let's be honest, your skin will get wrecked! If you're not careful, your fingerprints will be non-existent by the end of your time in Chulilla . 
Bring some climbing salve to try to offset this and get you back on the rock as soon as you can! 
Oil-Free Sunblock: even if you choose to climb in the shade all day, the sun can be strong and sunblock is a must for all of those fair-skinned people out there. 
I'd highly suggest purchasing and bringing your own oil-free sunscreen beforehand. 
Guide Book
In 2020 a new guidebook was released by Pedro Pons. 
It is very well done, with excellent color topos, route suggestions and approach details. 
It can be purchased once you arrive at the local climbing shop in Chulilla, Al Coxinillo, or in climbing shops in Valencia. 
Where is The Chulilla Spain
Chulilla is located in the Valencia Providence on the eastern coast of Spain. The town of Chulilla is located 60km or about an hour's drive from the city of Valencia itself. 
The climbing is located very near to the town of Chulilla, and all of the crags are a walking distance from town.  
How To Get To Chulilla
To get to Chulilla, first you'll need to get to Valencia. Valencia has its own airport, which would put you the closest to the climbing. 
By Car
By far the easiest and fastest way to get to Chulilla is by car, as it is a small town and public transport is limited. 
Cars can be rented super cheap in Spain, sometimes on 5-10 euros a day if you book early. 
Valencia is located about a 3.5 hours drive from Barcelona. It is also possible to book a cheap flight there, then take the train to Valencia or rent a car. 
Keep in mind that there are about 40 euro worth of tolls between Barcelona and Valencia. You can avoid them, but it adds about an hour drive to your journey. 
By Train
If you're taking public transport, by far your best option is to take a train directly to the Valencia train station.  
Train tickets can be booked here in a few minutes from Madrid, Barcelona or just about anywhere else in Spain. 
Once in Valencia, either rent a car or follow the directions below to arrive by bus. 
By Bus
If you're coming from public transport, first arrive at Valencia's main bus station. 
From here, the company "Hispano Chelvana" has a daily bus which leaves at 6:30pm. 
This will drop you off in Chulilla around 7:40pm. 
There is a bus every day which passes through Chulilla at 8:20am which will get you to Valencia at 10:00am.
You can wave the bus down in the city center or at the edge of town. 
Chulilla Weather: When Is The Best Time To Climb? 
Chulilla has short, relatively mild winters, with long hot summers. 
It is possible to climb most of the year in Chulilla, as you can easily choose to either climb in the sun on cold days, or in the shade on hot days. 
The main season is Oct-May. September and October are the wettest months of the year (though the rock dries very quick when it does rain).
If you're looking for super cold sending temps, Dec-Feb will be your time to go, when it is common to drop to near freezing at night. 
If you're looking for a little more pleasant temperatures, Oct-Nov or Mar-May are great options. 
Chulilla Climbing Area Overview: What To Climb
Chulilla is an absolutely incredible rock climbing destination. The climbing is all located in a huge U-shaped gorge, absolutely stacked for climbing on both sides. 
In total there are about 1,000 routes at Chulilla, all within walking distance of the town. 
Though there are a few multi-pitches, the large majority of the climbs are super long, 30-40m single pitch sport routes. 
The rock is a great quality limestone, usually vertical to slightly overhanging, with lots of tufas, pinches and crimps. 
My favorite style. 
In the front half of the "U", there are a range of sectors at various grades, exposures and styles. But in the back half of the climbing sectors (the backside of the "U" shape) you'll encounter the best climbing that Chuilla has to offer. 
If you're looking to find climbers, head on over to our BRAND NEW FB GROUP and drop a post with your dates!
In particular the northern facing side of the gorge, from "La Fuente" to the "Masters" crag, you'll find one of the most consistent and unbroken bands of spectacular climbs that you can only be found in rare corners of the earth. 
I'll give an overview of some of the "top" sectors here, for more information refer to the guide book. 
Sex Shop
Located a relevitly short 15 minute walk from town on on the front side of the "U", Sex Shop is one of Chulilla's most popular "cold" day climbing spots. 
It has a southern exposure, so it gets cooked in the sun all day. 
It has a few very nice routes, particulary in the 7a-7c range, including a few classics like Conflicto Territorial (7a+) Dale Duro Negro (7b) and  Sensació Azul (7b+).
Sex Shop has high quality steep routes on great rock that will keep you coming back for more. 
La Peñeta
A great crag located only a few minutes walk from town. 
Most of the climbs are two pitches and are slightly slabby to vertical. 
La Peñeta is one of the best "moderate" crags in Chulilla, with most of its routes being between 6b and 6c+. 
It has a direct southern exposure, so it gets all day sun. Absolutely perfect for a nice day out during the cold winter months! 
La Cerguera / Competición 
Though maybe not the "best" climbing in Chulilla, La Cerguera and Competicion sectors are located a few minutes walk from the parking lot, so you just can't beat that convenience. 
The routes are shorter, 15-20m, but are still good fun. 
They are also much more protected from the wind and rain, so these make for perfect spots when the weather turns bad. 
The Competición is covered by a roof, making it one of the few options around when it's raining. 
Not to mention, Si Vols Pots (7a+) is a great route, and worth climbing for sure. 
Pared Blanca
An impressive looking wall of total epicness!
The Pared Blanca offers some of the highest quality climbs Chuililla has to offer. 
Most of the climbs are nearly vertical, with lots of crimps and super techy sections. 
Pared Blanca is home to a few of Chulilla mega-classics such as Altos, Guapos y Fuertes (8a) and Super Zeb (7c). 
Super Zeb has got to be one of the best climbs I've ever seen… which seems to have been intelligently hand constructed by the rock gods to produce one of the world's top climbs at the grade and style.
Think overhung, arete, tufa climbing while stemming, an absolute must do! 
El Balcón/ El Balconcito
Massive lines between 35m and 40m, steep with tons of tufas, pinches and crimps to keep you coming back for more. 
Balconcito in particular stands out as one the most stelar crags I've ever seen. 
Nearly every line here is an absolute must-try, with a few mega classics such as Tequila Sunrise (8a), El Bufa (8a) and Moon Safari (7c).
If you're climbing these grades, this area is an absolute must do. 
El Oasis
Near the back of the gorge is one of the best "moderate" areas in Chulilla. 
El Oasis offers a range of high quality routes in the 6b-7a+ range. This makes for a perfect place to pass the days, or, also, commonly serves as the warm up areas for the nearby "hard" crags such as El Balcon.
The routes here are nearly all vertical, very balancy, technical and fun. 
Another must-visit area. 
Other Recommended Climbing Areas
Spain is absolutely loaded with climbing. There are incredible world class climbing destinations to be found in essentially every corner of the county. We've included some further reading of a few of our most recommended areas.
Albarracin Bouldering
Located a few hours from Chulilla, Albarracin is often refered to as "Spain's Fontainebleau", but generally speaking, drier, and will more roofs. That's a big claim, but it defiantly makes bouldering in Albarracin an absolutely essnential spot for any boulderer out there!
Margalef Climbing
Margalef's climbing is legendary. Boasting over 1,500 routes (with more being bolted continuously) it is easy to see why. Though famous for mega hard single pitch sport routes, there are also a huge amount of beginner-intermediate level climbs. If you're looking for endless single pitch lines of pocketed goodness, look no further.
El Chorro Climbing
Located in Southern Spain, El Chorro Spain is one of Europe's premier winter rock climbing destinations. El Chorro is particularly known for its huge range of 'moderate' climbs. It also has a very high concentration of mult-pitches, so if that sounds like you look no further!
Where To Stay In Chulilla
There are a range of accommodations options available at Chulilla, depending on your price range and what you're looking for. 
This article will cover the three most common options found around town.  
Guest Houses
Chulilla has a large selection of guest house style accommodations available to choose from. This is, of course, catering to those with a slightly larger budget, but the options are there if you choose. 
I stayed at the Casa Rural La Tia Rosa guest house as it had a full kitchen, is located at an absolutely perfect location in town, and only a few minutes walk from the shops and the climbers bar. 
Van Life Or Camping
This is definitely the most popular option, as Chulilla is absolutely perfect if you want to sleep for free in your van. 
The area surrounding Chulilla is stacked with excellent camping spots where you can post up indefinitely without spending a dime on your accommodations. 
Though there are options galore, the most popular place by far to park is located a few minutes walk north of town, across the street from the climbing hostel, "El Altico". 
If you're looking to find climbers, head on over to our BRAND NEW FB GROUP and drop a post with your dates!

There are a ton of spots available for vans and tents alike, and it is probably the best place around to meet climbers and integrate into the community. 
The second most popular place to van life is in the large parking lot located directly across the street from Goscano Climbers Bar. 
Though it is perhaps the most conveniently located place around, it does loose a few points in my book for lack of privacy. Also, many of the spots are uneven, so you may need a block to have a comfortable sleep! 
If you're looking to get out of town, there are a few phenomenal camping spots. My favorite is located here. 
It gets the morning sun which is key during the cold winter months and is located about half of the way towards the climbing, saving you a 15-20 minute walk each direction. 
Climbers Hostel: El Altico
If you're traveling alone, or not interested in camping, the climbers hostel "El Altico" is a great option. 
For 15 euro a night you can get a bed in a shared dorm. 
You'll also have full access to the hostel's amenities such as the kitchen, showers, and a climbing training wall. 
It does fill up during the peak season (European holidays), so if you're showing up then, I'd suggest making a reservation ahead of time by giving them a call at this number: (+34) 650 82 92 40 or writing them here: [email protected]. 
Showers and Climbing Shop
If you're in need to pick up some gear head on over to Al Coxinillo, Chulilla's local climbing shop. 
They have a solid selection of gear including ropes, shoes, quickdraws and a good selection of local guidebooks. 
They also have a hot shower that you can pay a few euros to use. Perfect for all those van lifers out there. 
Food, Restaurantes and Water At Chulilla
Where To Get Groceries In Chulilla
Chulilla is a very small town of only around 1,000 inhabitants. There are a few small shops in towns where you can get the essentials at a considerable markup (50%-100%) of the major supermarkets. 
For this reason it is advisable to stock up before you arrive at Chulilla. 
There are two main options for groceries in town, and they are located across the street from each other in the city square. 
They have a basic selection of fruits, veggies, alcohol, meats and other items you might expect. 
In addition to the grocers, there are two bakeries at the city center.
Located in the center plaza, next to the climbing shop "Paniza" caters more towards sweets… which were admittedly difficult to resist after a long day of climbing. 
If you're looking for bread, I would suggest the second bakery, located a 30 second walk from Paniza, down the stairs to the left. 
Restaurants Around Chulilla
Though Chulilla has limited restaurant options, there are several to choose from. 
The most popular option for climbers is by far the climbers bar. It gets packed just about every night with people talking about the days climbs and tomorrow's plans. 
They also cater quite well to vegetarian/vegans, as they always have a few options. 
If you're looking to find climbers, head on over to our BRAND NEW FB GROUP and drop a post with your dates!
On the weekends they have fresh baked pizzas, which I recommend! 
This is also the place in town to hang out after hours to just chill out and relax. For that reason it often gets very crowded during the peak season. 
It's also a good spot to charge up your phone and get on the wifi. 
Where To Get Drinking Water Around Chulilla
The water in Chulilla is safe to drink, and there are plenty of places to fill up your bottles if you're camping. 
The closest water access near the main car camping spot is located in the park next to the climbing bar. 
It's not recommended to drink the water from the river on the outskirts of town. So if you're staying there you'll want to bring some sort of cost-effective water filter and use that prior to drinking it. 
Power, Cell Signal and Wifi Around Chulilla
Chulilla uses the same "C Type" plug which can be found just about everywhere else in Western Europe. 
If you're coming from somewhere other than the EU, power plug adapters can be purchased in most major cities or online ahead of time. 
Fiber optic lines have yet to reach Chulilla, meaning that the internet is relatively slow. Most connections are around 5-10 Mbps.
In the town itself you can get pretty good 4G signal; at most of the crags it is almost non-existent. 
And don't forget to purchase travel insurance for Spain to protect you against illness, injury, and theft! This is a super important thing to have on hand. I use and recommend World Nomads Travel Insurance and you can get your custom quote here:
Did I Miss Anything?
There you have it! A first timer's guide to Chuililla! 
No, I'd like to hear from you.

What bit of info did you find most useful? 
Or is there something you're dying to know that I missed?
Either way, drop a comment below, or share this with your friends to get the word out about Chulilla's amazing climbing! 
Climb on.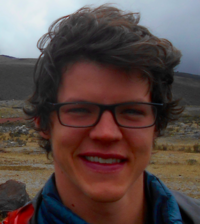 The Wandering Climber. Often seen at world class climbing destinations from around the world!