You've come across the internet's ultimate guide for rock climbing Morocco. 
(In fact)
In this guide you will find absolutely everything you need to know about Morocco's premiere climbing destination: The Todra Gorge. 
The best part?
We've done all the work for you, making this a one-stop-guide for everything you need to know about Todra!
In this guide you will find:
Why Go Rock Climbing In Morocco?
In short, the Todra Gorge is Morocco's (and Northern Africa for that matter) premier sport climbing destination. 
It has nearly 500 routes, the large majority of these being 6c and under. 
In addition to the single pitches, Todra has a great selection of moderate multi-pitches at various lengths and difficulties. 
This place truly has something for every level of climber. 
The rock is good quality limestone, almost all of which ranges from slabby to perfectly vertical. 
It makes for very fun, balency and technical climbs. 
Apart from the climbing, Todra's location is stunningly beautiful. Set in the middle of Morocco's High Atlas Mountains, you will be surrounded by breathtaking vistas. 
In addition to the beautiful landscape, you will find yourself in the middle of Moroccan's Berber culture. Here you can still find people living off the grid in ancient villages only a short hike from the climbing. 
If you're looking to find climbers, head on over to our BRAND NEW FB GROUP and drop a post with your dates!
It is an incredible mix of African, French, modern and ancient worlds, which makes for an absolutely incredible experience. 
Where is The Todra Gorge and How To Get There
The Todra Gorge is located in the High Atlas Mountains in the Northern African Nation of Morocco. 
More specifically, the gorge is located about 15 km outside of the city of Tinghir. 
The directions here will be based off of someone coming to Marrakech. If you're coming from elsewhere, simply arrive at Tinghir then follow the directions from there. 
Rent A Car
The only way to get to Tinghir is by road. 
For about $15 a day, you can rent a car. 
This is definitely the most relaxed option. The roads are of good quality and once you get out of the cities the driving is very easy. 
Not to mention, if you are traveling with more than one person and you're moving around a lot, it is going to be a similar price to taking buses and cabs. 
Take A Bus
If you'd prefer a bus, there are two companies to choose from CTM or Supertours. 
Both companies use the European Scania or MAN coaches. These are comfortable, with large reclining seats, and AirCon. 
I was told that CTM is the bus line of the Prime Minister of Morocco, and that he is said to have private stations at his residence. 
That fact needs to be confirmed, but either way, I found the CTM was the nicer of the two bus lines. 
Supertour tickets need to be bought in person at one of three offices or through a broker. 
From the CTM website you can purchase tickets online ahead of time. 
How To Get To The Todra Gorge From Tinghir
If you've read up to this part, I'm assuming that you're coming from a bus. 
The CTM and Supertour bus stations are located next to each other in Tinghir. 
From the bus stations, it is only a few minute walk to the parking lot where the shared vans and taxis are, and these can take you up the gorge. 
The cost in a shared van is about 7 dirham ($0.75). The vans will wait until they are full before they leave.  
It is about a 15 minute drive from Tinghir to the gorge. 
You'll know when you've reached the gorge as you'll be surrounded by rocks in all directions. 
There is a grouping of restaurants, shops and hotels near the entrance to the gorge where you can tell them to let you off depending on where you're staying. 
Essential Gear When Rock Climbing Morocco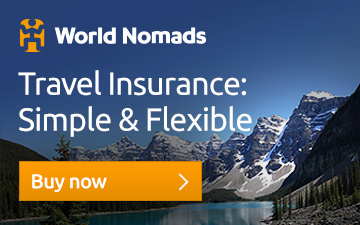 Be aware that your health insurance will not cover you in Morocco. 
Couple this with adventurous activities like sport climbing, risk of lost baggage or theft, and the all too common food and waterborne illnesses, and you have a recipe for disaster. 
Furthermore, many travel insurances say that they cover "adventure" sports like climbing, only to discover that once you read the fine print they add in special inclusions like requiring you to climb with a certified guide to be covered.
The fastest, easiest and most respected travel insurance in the world which covers rock climbing is World Nomads. 
Be sure to select the "Explorer Plan" on the next page so that you'll be covered for outdoor rock climbing! 
Go here to read more about travel insurance because you can't travel without it!
Guide Book
The guide book for Todra is essential to have when climbing here. 
There is limited information available online and few climbers in the gorge to rely on. 
Also, there are many bolts in Todra which are dangerous and in need of re-bolting. The guide book provides a grading scale of the quality of bolts.
Each route is rated with either a "E" for excellent, "B" for good, and "M" for bad, in addition to other important information like grades, approaches, walk offs and required rope length. 
In 2020, a new guide book was released, which has up-to-date bolting info and new route development.
The guide can be purchased at Aventures Verticales Maroc at the entrance to the gorge for 300 Dirhams. All of the proceeds go towards the re-bolting efforts in the gorge, so for that alone I'd highly sugest picking up a copy. 
A sample PDF version of the guide can be found here.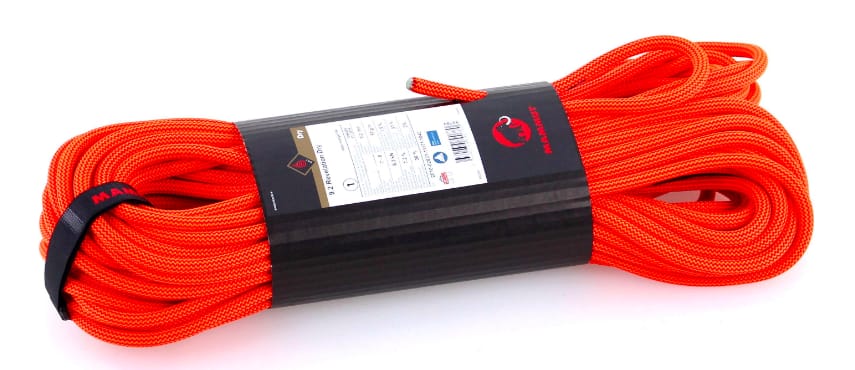 Check Price and Reviews On Amazon
Most (but not all) of the climbs in Todra can be climbed with a 70m rope. 
If you have an 80m rope, I'd suggest you bring it, but you can definitely get by with a 70m if you're using the guide book for reference. 
Check Price and Reviews On Amazon
Though the routes have been well cleaned, Todra still has a lot of loose rock. 
A helmet is an absolutely essential piece of gear here, especially if you're planning on doing any multi-pitches. 
Because of this ever present danger, I suggest bringing a helmet like the Black Diamond Half Dome. 
If you're wondering what is the absolute best climbing helmet".
Check Price and Reviews On Amazon
Todra is a sport climbing destination. There is absolutely no need to bring any type of trad gear here. 
A rack of sport climbing specific quickdraws like the DMM Alpha is all you need to get up all the routes Todra has to offer. 
You should be fine on almost all of the routes with 16 quickdraws and something for anchors on top. 
Check Price and Reviews On Amazon
The Todra Gorge climbing has a nice mix of multi-pitches and single pitch routes. 
I suggest bringing an assisted braking device with multi-pitching reverso features such as the Mammut Smart Alpine, or a sport climbing specific piece like the GriGri. 
The Smart Alpine is an engineering masterpiece, and is one of the best lightweight and functional multi-purpose belay devices on the market. 
It is perfect for cragging, top rope belaying or multi-pitches. It might be the last belay device you ever buy. 
Oil-Free Sunblock: even if you choose to climb in the shade all day, the sun can be strong and sunblock is a must. 
Since Morocoans don't use sunscreen, it makes it hard to find and very overpriced. 
I'd highly suggest purchasing and bringing your own sunscreen beforehand. 
Make sure its oil free to keep your hands dry for sending!
Gear Rental When Rock Climbing Morocco
If you are in need of some gear, you can rent or buy anything you need at Aventures Verticals when you arrive in the gorge. 
Understandably, the prices to buy gear are higher than what you would find in North America or Europe, so I'd only plan on buying things if absolutely necessary. 
They do offer fair prices on gear rentals, with ropes at $15 a day and helmets for $6 a day. So it's not a bad plan if you're looking to climb for a just a few days. 
You can also hire a guide for somewhere between $50-100 USD depending on how long you'd like to climb and how many are in your party. 
When Is The Best Time To Rock Climbing in Morocco? 
The Todra Gorge is located in the High Atlas Mountains at an elevation of about 1,500m (4,900ft). 
The best time to climb in Todra is during the North American winter, November – March, making it a prime international winter climbing destination. 
It would also definitely be possible to climb the spring and fall shoulder seasons as well, as there is plenty of shade to be had in the gorge at any time of day. 
If you're looking to find climbers, head on over to our BRAND NEW FB GROUP and drop a post with your dates!
The coldest month is January, where the average lows are 37 °F (3 °C) and average highs are around 58 °F (14 °C). 
Rain is rare year round in Todra, so unless you get unlucky it isn't really a factor. 
The only other consideration to take into account are the peak tourist seasons. 
In Morocco, the high seasons are during European holidays, excluding the summer as it gets unbearably hot. 
The busiest times of year are around Christmas and New Years, and during the European Spring Holidays in April. 
Personally, I would avoid Morocco during these times if possible, as the prices elevate significantly (50%-100% in many cases). 
Where To Stay When Rock Climbing in the Todra Gorge
Wild Camping
Wild camping is permitted near the river at the entrance to the gorge right in front of the Mansour area. 
It is right near the river and the spaces are covered and flat. 
I wouldn't personally suggest this unless you leave absolutely no valuables behind, as the camping area is easily seen from across the river and it is possible that your belongs will be rummaged through while you're climbing. 
Guest Houses
If you're not looking to wild camp, the only other option is to stay at one of the many guest houses near the entrance to the gorge (referred to as a "Riad").
There are many to choose from, and most are very cozy.
They are, however, on the more expensive side. You should expect to pay $25-$30 USD a night for a room. 
During my trip to Todra, we stayed at the Les Jardins Riad. 
It was incredibly comfortable, located a few minutes walk from the entrance to the gorge, and included a huge breakfast every morning. 
They're all quite similar, so I wouldn't stress too much about comparing the different options. 
*note: during the peak seasons (European Holidays), the guest houses almost always fill up. If you're traveling during these times, I'd highly suggest reserving a room ahead of time:
Rock Climbing Todra Gorge Overview
The Todra Gorge is a premier limestone sport climbing destination. 
It offers high quality, non-polished and compact rock, with soaring lines up to 500m long. 
Most of the routes are slightly slabby to vertical, making them quite technical and requiring the use of your feet and edges. 
What really sets the Todra Gorge climbing apart from most climbing areas is the high concentration of easily accessible moderate single and multi-pitch climbs. 
Todra bares striking similarities in the climbing style to El Potrero Chico in Mexico in both grades and type of rock. 
Of the nearly 500 routes at Todra, 146 are between 4-5c (5.6 – 5.9) and 230 are between 6a-6c+ (5.10a-5.11b). 
This variety makes it an ideal location for beginner to advanced climbers alike!
I won't be going into too much detail on specific routes, grades and approaches of each area, as you should refer to the guide book for this information. 
Single Pitch Areas
There are a good mix of crags with various difficulties at different sun exposures, meaning that there is something for just about anyone at nearly any time of year. 
Mansour – Located at the entrance to the gorge, the Mansour areas offer some of the best quality of rock at Todra, with a range of climbs from 4c – 8a. 
The majority of the climbs here are 5b – 6c, making it one of the best "cragging" areas at Todra. 
It also comes with the added bonuses of a short approach, great shade and close proximity to the river, making it a relaxing and pleasant area to spend the day. 
It has a southern exposure, which means it gets cooked in the sun from about 8am until 3pm in the afternoon, so plan accordingly. 
Jardin des Roches – Hidden in the middle of the gorge, the Jardin des Roches area has some of the best "easy" (4a – 6a) single pitch routes. 
It also get shielded from the sun most of the day, so it is a good place to hide from the sun during hot days. 
C2 – This offers some of the hardest routes in Todra, with all but one of the routes at 7a or above. It also has all day shade, making it a good place to escape the heat and trade burns. 
Jardin d'ete – This area has not only some of the best multi-pitches in Todra, but also has some of the best single pitches as well. 
The Jardin d'ete 1 area has a great concentration of climbs between 4c – 6a. 
While Jardin d'ete 2 has climbs a few grades harder, ranging from 5c+ – 6c. 
This makes for a perfect place to go if you're with people who climb at different grades. 
Elephant – One of my favorite areas I climbed. Elephant has great climbs in the 6b – 6c+ range and are located right next to each other. 
This means you can literally just pick up your rope bag and move a few meters down the line to find the next one.
It is one of the best places if this is your grade, and makes for an excellent day to just crank out a lot of routes. 
Trainee Blanche – Located on the same cliff band as Elephant, the Trainee Blanche area has the best concentration of climbs in the 7a-7c+ range (5.12's) in todra. With 9 routes at this range all located in a line. 
Sometimes the routes are a little dirty due to the relatively low traffic to the area. 
Multi Pitch Areas
Paroi de Levant – The first area you see when you get to the gorge. It offers some of the gorges's best mult-pitches such as the 4 pitch classic "The First of Ela (5c)" and the 8 pitch "Tifegha (6c)". 
It offers stunning views and makes for a great day out. 
It has a northern exposure, and gets direct sun most of the day, so save it for a cold day or you'll get cooked!
Pilier du Couchant – Located inside the gorge, this area has a few very nice multis at slightly harder grades if you're keen. 
"Suriana (6c+)" is a 4 pitch route with great moves, and is one of the more difficult multis in the gorge. 
"Voie Abert (6b)" and its slightly easier variation "Pilier du Couchant (6a+)" are both very recommendable 8 pitch climbs, and are considered classics of Todra. 
It has a western exposure, and gets sun from about 11am – 6pm. 
Jardin d'ete – Offers good climbing in terms of rock quality and is the home of many of Todra's "easy" multi-pitches. 
It is home of "Qui L'eut cru? (5c)", one of Todra's classic multis, boasting 10 pitches all at 5.9 or lower, with a nice walk-off to make returning less involved. 
There are also 5 other multi-pitches in the area at a similar grade but much shorter. 
It has a western exposure, and gets sun from about 11am – 5pm. 
Guiding Services
Aventures Verticales offers a guiding service for those of you without a partner. 
They also have written the guidebook, and are leading the charge on the bolting and rebolting efforts in the gorge. 
If you're looking to find climbers, head on over to our BRAND NEW FB GROUP and drop a post with your dates!
I wouldn't suggest using guides not through Aventures Verticals, as there is literally no way to verify their credentials and skill level. 
Climbing Community and Partners Around Todra
For how good of an area Todra is, there are very few climbers. 
I was there in the "peak month" of December, and we were 2 of 6 total climbers in the gorge. 
This is to say that I wouldn't show up here without a partner, as you may be waiting a while. 
If you're traveling solo, I highly suggest posting to our FB group prior to arriving. 
The best place to stay if you're a solo traveler or looking to find other climbers would be the hostel which is run by Aventures Verticales: A Secret Garden. 
They offer single beds at $15, and are the only Riad in Todra which caters to the climbing crowd.  
Bolt Quality At The Todra Gorge
The bolts at Todra are for the most part expansion bolts with hangers. 
Though in most of the "popular" areas, they are well maintained, there are still many routes which have bolts of poor quality and should not be climbed. 
Due to the relatively low amount of climbers around Todra, the best resource to find out the quality of the bolts is the guidebook. 
Each route is rated with either a "E" for excellent, "B" for good, and "M" for bad. 
Be sure to inspect all of the routes visually prior to climbing, and be very aware of what you're clipping. 
I suggest all climbers at Todra to either purchase a guide book for reference, or at least check with some of the local climbers prior to climbing routes. 
The majority of the "bad" bolts are on mult-pitch routes, where most haven't been retrobolted since their original installation. 
However, many single pitch lines are also suspect. 
That being said, about 90% of the routes in the guidebook are rated with either a "E" or "B", so if you're being careful and using good judgment, it isn't a huge issue. 
Moroccan culture is much different than western culture, and there are a few things that need to be kept in mind while traveling there.
Aggressive Hassling 
The biggest difficulty and annoyance of traveling in Morocco is the pure ferocity in which people hassle you. 
In the big cities in particular such as Marrakesh, it is relentless from the moment you leave your accommodations until the moment you return. 
You are viewed simply as an ATM with feet, and need to be on your guard at all times. No one is talking to you to "be nice". 
Luckily, once you leave the major cities and tourist areas, this reduces dramatically. In Tinghir for instance, people were extremely friendly and were bending over backwards to be helpful. 
I talked to some of the locals about this. They explained that many people in the cities come there to "make money" and hustle simply because there are no other options for work. 
There are also many transplants from other countries who have arrived with little or no money. 
In addition, this is said to be much more common in the large predominantly Arabic cities such as Marrakesh, Fez, and Casablanca. 
In more influenced Berber cities in the mountains, such as Tinghir, this is less common. 
You will be much more likely to experience some of the legendary hospitality of the Arab and Berber people once you leave the major cities. 
Appropriate Dress
The only other item which needs to be mentioned is how you dress.
Absolutely no Moroccan people show skin. Particularly the women. 
Doing so will call a lot of unwanted attention to yourself in terms of cat calls, even more aggressive hassling, and the nastiest stares you've ever seen in your lives. 
I saw a few groups of western tourists with low cut shorts and tank tops walking around like it was the beach in Miami. 
I hate even mentioning it, but I saw it a lot. Be respectful. 
Bartering Cash Culture
Morocco is almost a 100% cash economy. Though credit cards can be used at large stores and most bus stations, plan on taking cash with you everywhere you go. 
In addition, Morocco is a bartering culture. 
Almost everything you buy can and must be negotiated. 
This includes hotels, tours and absolutely everything you buy on the street. 
During the busy seasons you have a lot less leverage and will pay a lot more for everything. 
Hotels can usually be reduced by about 15%-20%, food at the markets around 30%-50%, and goods on the street (especially souvenirs) 50%-80%. 
Food, Restaurants and Water Rock Climbing In Morocco
Where To Buy Food
There are a few small shops in the gorge itself, where you can buy basic fruits, vegetables and other supplies. 
The prices are higher than what you'll find in town, and the quality and selection is noticeably lower. 
Though you can for sure get by with what they have here, it would be better to stock up in town before heading up the valley. 
The most convenient place to do this is at the markets close to the bus station. 
Once you get off the buses, walk up the street for about thirty seconds, then take a right into the alley. 
Here you'll find a good selection of fruit, vegetables, a bakery, water, nuts/dates and other packaged goods like rice or pasta. 
There are also two ATM's on this street to choose from to sock up on cash before heading up the valley. 
Conversely, you could take a taxi to one of Tinghir's supermarkets to get larger selection of items. 
Water At The Todra Gorge
The water at Morocco is not potable, so all the water you drink needs to be purified or bottled. 
To save plastic, I'd highly suggest bringing a low cost purifier like the LifeStraw with you. 
They are so incredibly cheap (less than $20) and compact, there is literally no reason to not bring one. 
It will pay for itself in a few weeks from not having to pay for bottled water, and will save thousands of plastic bottles over its lifetime. 
I've personally been using the MSR Miniworks for years now. Its lasted me about half a decade and has been with me across 6 continents. 
Check Price and Reviews On Amazon
I find the hand pump much easier and faster to use, especially when you're purifying large quantities for cooking. 
If you don't have a filter, bottled water can be found easily at the shops in the gorge or in Tinghir. 
Restaurants in The Todra Gorge
The guest houses at Todra don't allow you to use the kitchens. This means that you'll most likely have to go out for dinner at night. 
The prices are very controlled (all the restaurants charge very similar prices). 
You should expect to pay between 80-120 Durham for a meal in Todra, with extra for drinks. 
We went out to a few restaurants at the gorge, like the Kasbah Restaurant La Petite and the Auberge Restaurant. 
I personally didn't find any difference between any of the places you go in Todra, so for that we ended up just eating dinner at our Riad most nights. 
Internet And Power At Todra
Todra is a bit of "glamping" when it comes to many rock climbing destinations, as you'll most likely be staying in a comfy Riad having most of your meals prepared for you. 
Almost all of the Riads will have wifi of reasonable quality. In addition, cheap SIM cards can be purchased at every corner store in the county. 
Maroc Telecom by far has the best service outside of the cities. I had signal just about everywhere I went with mine. 
The power plugs in Morocco are just like the Western European "type C" style with the two round pins. 
Adapters can be bought at many corner stores around Morocco or online ahead of time. 
And don't forget to purchase travel insurance for Morocco to protect you against illness, injury, and theft. This is a super important thing to have on hand. I use and recommend World Nomads Travel Insurance and you can get your custom quote here:
And there you have it. 
The internet's most ridiculously complete guide to rock climbing Morocco. 
I hope you found it useful. 
Now it is up to you. 
Share this with your friends, and spread the word about Morocco's climbing!

Climb on.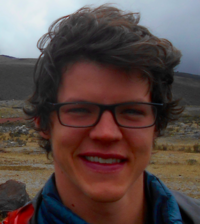 The Wandering Climber. Often seen at world class climbing destinations from around the world!